The competition is on in St. Charles, St. Louis, O'Fallon, and Saint Peters! Car buyers are searching for a dependable SUV, and with impressive fuel economies and seating for five, the 2019 Nissan Rogue and Honda CR-V are two sought-after options. To help you decide which one of these vehicles is the right option for you, St. Charles Nissan put together this helpful comparison. Read on to see who will be declared the winner!
Shop the 2019 Nissan Rogue here!
Road-Trip Ready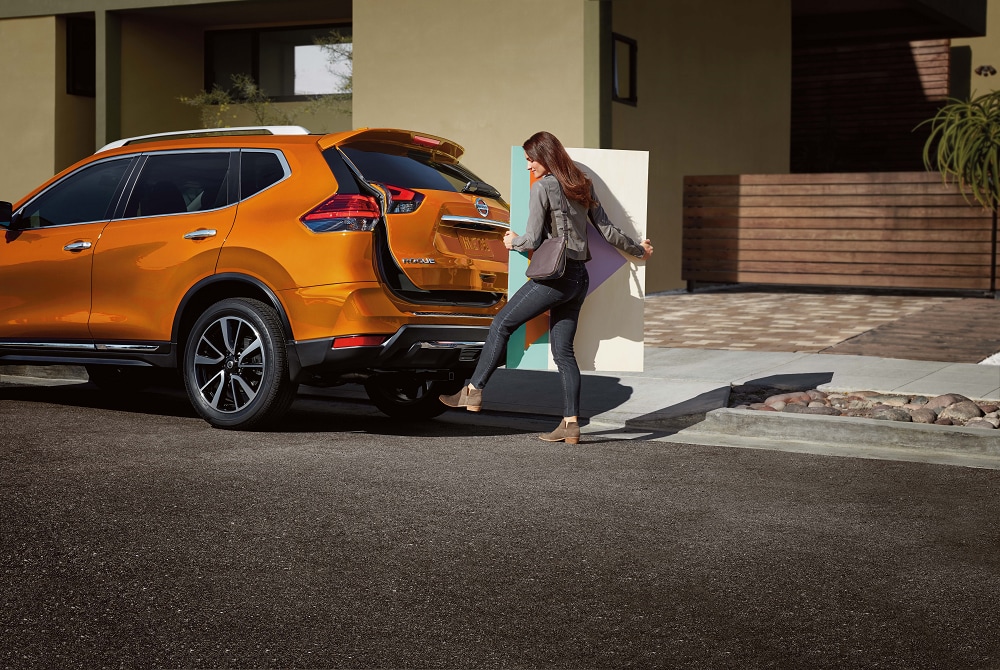 The front seats of the 2019 Nissan Rogue and Honda CR-V are comfortable and sophisticated with available heating helping to keep you warm during the winter months. The Rogue takes front seating to the next level though with Zero Gravity Front Seats. These seats are designed by Nissan engineers and inspired by space travel to help reduce fatigue when taking longer journeys.
Both SUVs offer plenty of cargo space to store away bulkier items like camping equipment and luggage. To help make stowing your larger items away easier, the Rogue and CR-V offer available Motion-Activated Liftgates. Simply kick your foot under the bumper to automatically open the rear. You will have more storage options in the Rogue though, with the Nissan Divide-N-Hide® cargo system. This set of adjustable shelves and dividers allow you to customize your storage for taller items and even provides secure storage out of sight.
Read the full 2019 Nissan Rogue review here!
Packed with Technology  
When it comes to choosing your next SUV, you want to ensure it offers the entertainment features you need to create an enjoyable ride. The 2019 Nissan Rogue and Honda CR-V offer 7-inch infotainment touchscreens with smartphone compatibility that can do just that. This system comes standard in the Rogue, but you'll have to upgrade to a higher trim level to make it available in the CR-V.
Smartphone integration in these systems allows you to pair your compatible smartphone to gain access to your favorite apps and music. The premium audio systems in these vehicles place nine available speakers throughout the cabin to fully immerse you and your passengers in sound. You may hear your tunes a little clearer in the Rogue, though, thanks to a standard speed-sensitive volume control. As you accelerate on the highway, this system will increase your listening volume, so you won't have to worry about missing out on vital information from your navigation system or an interesting audiobook.
Stay Safe!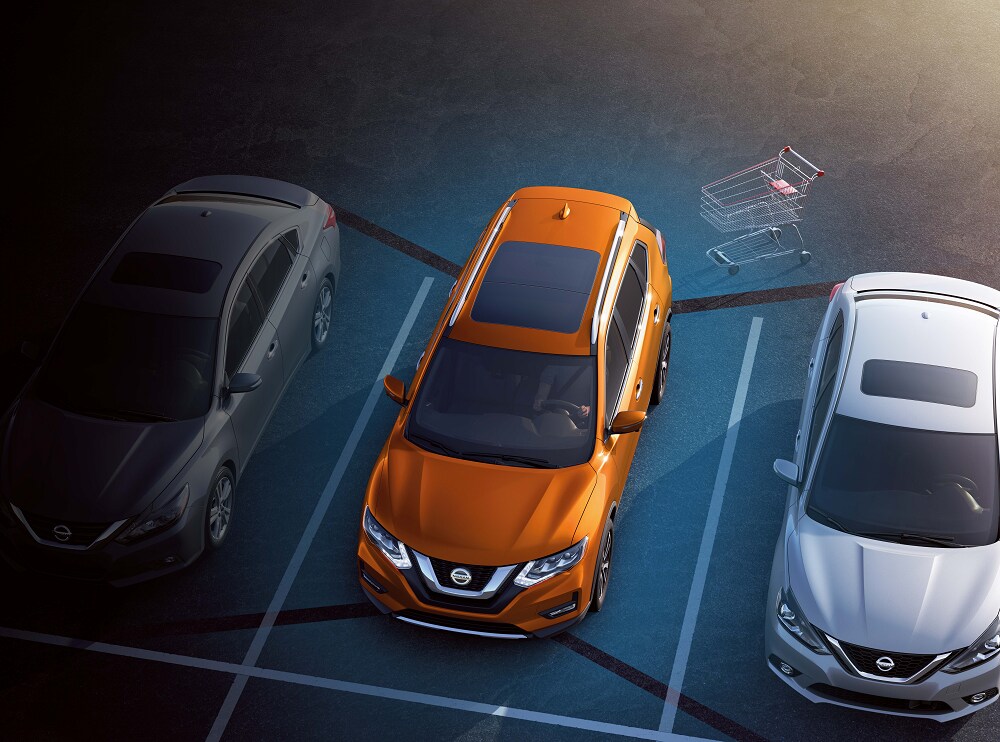 Safety is key when choosing your next vehicle. In order to help keep you and your important passengers safe, the Rogue and CR-V offer available safety systems like Automatic Emergency Braking with Pedestrian Detection in the Rogue. The CR-V also offers a similar system, and they both can detect a potential forward collision and engage the brakes to help you completely avoid impact.
The 2019 Nissan Rogue does offer a safety technology that is not available in the CR-V, though: An available Intelligent Around View Monitor provides you with a comprehensive 360-degree view of your vehicle and alerts you to any moving objects near your car. Without this technology, you aren't getting the full view and may miss out on seeing a potential obstacle.
2019 Nissan Rogue vs Honda CR-V: Test Drive the Winner
In a showdown of these two vehicles, it's clear the 2019 Nissan Rogue comes out ahead of the Honda CR-V. With more technology, safety features, and comfortable front seating, the competition just couldn't keep up with the Rogue. Drivers in St. Charles, St. Louis, O'Fallon, and Saint Peters can come see for themselves what gives the Rogue a leg up on the CR-V. Stop by St. Charles Nissan today to schedule a test drive.