Nissan vehicles have already made their mark on the streets of St. Charles, St. Louis, O'Fallon and Saint Peters areas. With their sleek and edgy appearance and multitude of features, they've been turning heads for years. If you haven't made the switch to
Nissan vehicles
, however, you may only know how they look from the outside, which means you're missing out on impressive styling, a comfortable interior, and the latest entertainment and safety technology.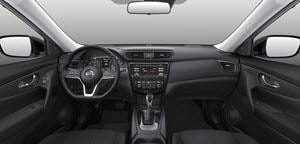 Drivers value comfort in their vehicles, making it very important that your new car's interior has the level of comfort and features you need. St. Charles Nissan proudly offers interior reviews on a variety of Nissan models, so you can learn more about your favorite Nissan vehicles. Learn the benefits of reading Nissan interior reviews before you make your next vehicle purchase, and where you can test drive the latest Nissan vehicles.
Why You Should Read Interior Reviews
With the knowledge gained from an interior review, you'll have a better idea of what to expect when checking out a Nissan. Save time by knowing which vehicles' interior design meets your standards, and which ones just don't make the cut. Knowledge is power, and St. Charles Nissan wants you to be as informed as possible.
Interior reviews are also a good source of information for the best interior features of a model. The most appealing factors will be highlighted, especially if they're unique. For example, did you know that the Nissan Maxima's interior was inspired by the cockpit of a fighter jet? You can learn interesting features like this and more from a Nissan interior review.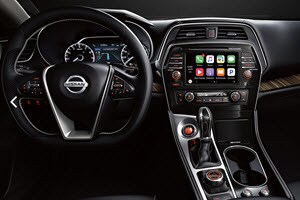 Different trim levels often include different interior features. The many models and trims levels available can make the information overwhelming, but interior reviews narrow it down to the features you care about most, whether it be leather seats or dynamic climate controls. Did you know that most Nissan models feature dual climate systems that allow the driver and passenger to set different temperatures preferences? Know your vehicle inside and out when you read our Nissan interior reviews.
Visit St. Charles Nissan Today
Nissan vehicles are packed with interior features, and there is only so much you can learn from reading about them. Drivers in the St. Charles, St. Louis, O'Fallon and Saint Peters areas are invited to test drive any of our incredible Nissan vehicles. We're confident that you'll find the perfect vehicle that exceeds your expectations. Visit us, or call (888) 375-3511 to schedule your test drive today and to learn more about our Nissan interior reviews.