Nissan Altima Trim Levels
Nissan Maxima Trim Levels
Nissan Murano Trim Levels
Nissan Sentra Trim Levels
Nissan Rogue Trim Levels
Nissan Rogue Configurations
Welcome to the St. Charles Nissan's trim level review library. As a Nissan dealer to drivers in the Saint Peters, St. Louis, and O'Fallon area, we try to be as helpful as possible to our guests when they're searching for their next car. Deciding on a car can be a tough decision, but figuring out which trim level you want is crucial. 
Our Nissan Trim Level Reviews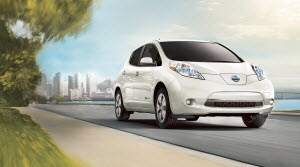 When you're selecting your next car, whether it's a sedan or an SUV, you need to look closely at the different trim levels offered with the model. These different Nissan trim levels has a variety of different features and amenities, so in order to get the exact vehicle you want, it's important to learn about these trims.
Our reviews streamline the process of researching your favorite Nissan models. You'll learn how each trim level differs in engine performance, interior style, comfort, entertainment, and technology features. By learning how these trims differ, the decision for your next car will be easier to make. 
How Our Reviews Can Help You
If you're in the market for a new vehicle, then you know that you have a lot of research ahead of you. Our Nissan trim level reviews help you complete some of the most important steps of the process by letting you know what each different trim level features. After learning about the different features and amenities offered with your favorite models, you'll know which exact trim level you'll want as your next car. 
Are These Reviews Required?
While our Nissan trim level reviews can be helpful, they're not mandatory to read. They're simply here as a valuable resource for drivers in the Saint Peters, St. Louis, and O'Fallon area who are trying to find the vehicle that's right for them. If you're currently researching which Nissan you want, we recommend that you check out these reviews so you can make an informed decision towards your next car.
Simply look above and find the model that you're interested in, click, and learn all about its different trim levels and the features that are offered.