New Melle is a quaint little community in eastern Missouri home to just under 500 people. This lovely town was plotted all the way back in 1850 and has been a lovable home to its residents ever since. Don't think its size diminishes its significance, though, as the Meier General Store and St. Paul's Church are registered with the National Register of Historic Places.
When you're getting around this lovely little town, you need transportation you can count on without breaking the bank. A used car might be the best choice for you, especially since modern regulations and standards make for surprisingly reliable used cars. All you need to get started is to find a used car dealer near New Melle, MO. Fortunately, St. Charles Nissan can help.
About Our Dealership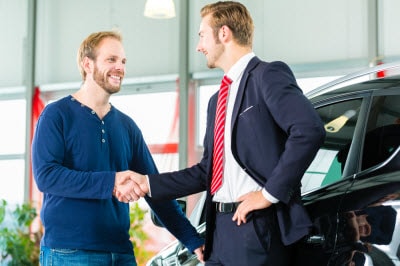 We've been providing quality vehicles to our local communities since 1979, and our success can be attributed to our application of the golden rule. We're car owners too, so we know what it's like to have to deal with a dealership. That's why we treat all our customers as we would like to be treated.
Our service wouldn't mean much if we didn't have the inventory to back it up. That's why we keep our lot stocked with premium pre-owned cars of various makes and models. Whether you're looking for a truck, sedan, crossover, or something else entirely, we're sure to have it in stock. Our pre-owned vehicles have also been looked over by the expert technicians in our service center, so they're guaranteed to run.
Pre-Owned Cars
Not only is our inventory stocked with quality pre-owned cars, but some of them have greater guarantees when it comes to quality and reliability. We have an extensive stock of certified pre-owned cars. To be considered certified pre-owned, a used vehicle must pass an extensive 150-point inspection with harsh scrutiny.
Many of our certified pre-owned vehicles have an additional level of classification that may add some peace of mind to your purchase. The CARFAX 1 owner certification guarantees that only one person has ever owned the car before you. You probably already know that a lot of owners in a short period of time is a bad sign, which is why the CARFAX 1 owner guarantee is so valuable.
Other Services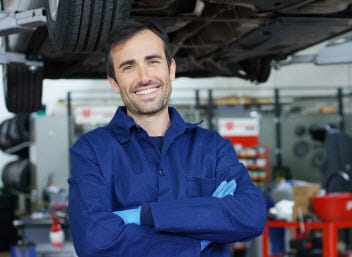 We want to be your one-stop shop for all your automotive needs in New Melle, MO, which is why we offer numerous other services for you to enjoy. Visit our service center for quality and speedy car repair you can count on.
Financing can be tough even when you're buying used, but our expert team of financiers is ready to help. Whatever your needs are, we're more than happy to lend a hand.
Visit St. Charles Nissan
Find a reliable used car dealer near New Melle, MO, can be tough, but St. Charles Nissan is ready to show you what we can offer. With our expansive inventory and friendly service, you're sure to have a dealership experience like never before.
Contact us to learn more about our incredible selection of quality pre-owned cars!