The Nissan Murano is known as a crossover that's sleek and dramatic, with sharp lines, smooth curves, and an aerodynamic profile. This 2019 Nissan Murano review will be looking at the model astutely, so drivers around St. Louis, O'Fallon, St. Charles, and Saint Peters can stay in the loop.
In addition to this review, St. Charles Nissan can provide curious drivers with more information regarding the 2019 Nissan Murano. To do this, simply contact our accommodating staff.
2019 Nissan Murano Exterior Design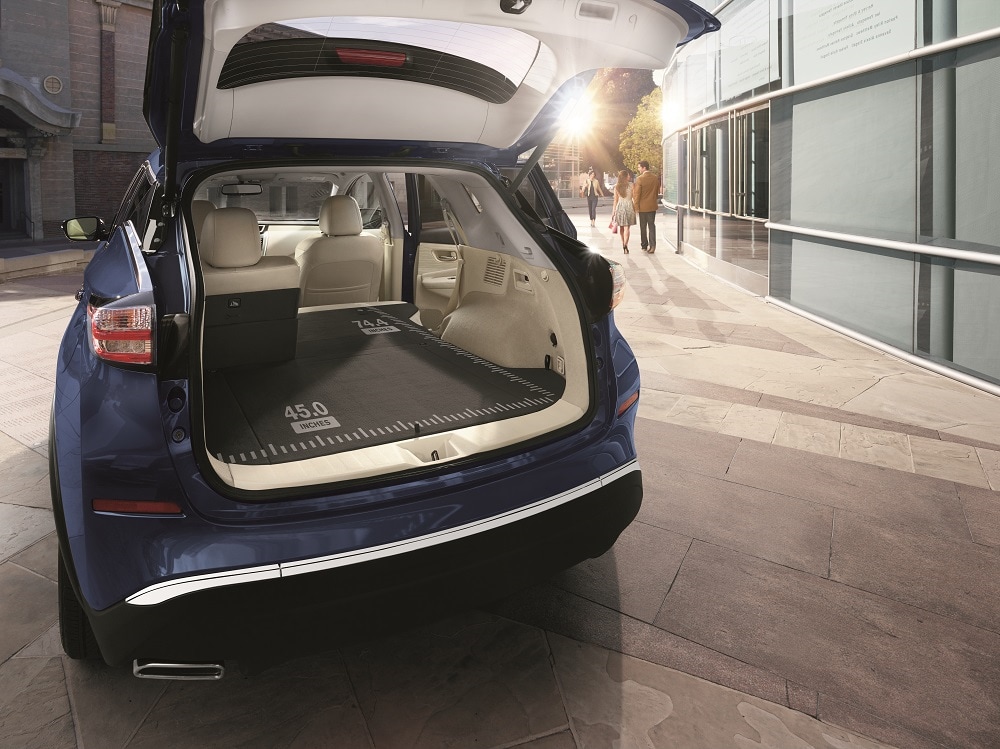 The exterior frame of the Nissan Murano has remained consistent through recent years, and the 2019 model continues to display a sort of understated confidence that drivers both enjoy and admire.
The heavily-sloped hood is trimmed with two pronounced lines that add a distinct layer of vigor while also serving to increase overall aerodynamic capabilities. As you move along the roof and side body, these lines are subtler yet still noticeable, creating the appearance of a very fit SUV capable of going anywhere and doing anything.
The expansive front grille is impossible to miss and meshes majestically with the flanking headlights. If you're interested in customizing this 2019 model, you'll have a varied array of wheels, tires, and colors to choose from.
Performance Pillars
There are a couple of standout performance traits that have helped the Nissan Murano distinguish itself in the midsize SUV class, and these traits have only been amplified in the 2019 model.
For one thing, the acceleration is rapid and responsive. Drivers making long commutes across intersecting highways will feel right at home darting and dodging around traffic or revving the engine to quickly pick up the pace in the merge lane.
The suspension system is also notable because it balances soft and accommodating with firm and unmoving. This hard-to-pull-off combination creates a versatile feel while you're behind the wheel, one that can absorb the grittiness of the road with ease while still keeping down the body roll as you bend around turns.
Finally, the deft transmission moves from one gear to the next with an appreciated subtlety, never jarring or jerking the vehicle in any way.
Interior Layout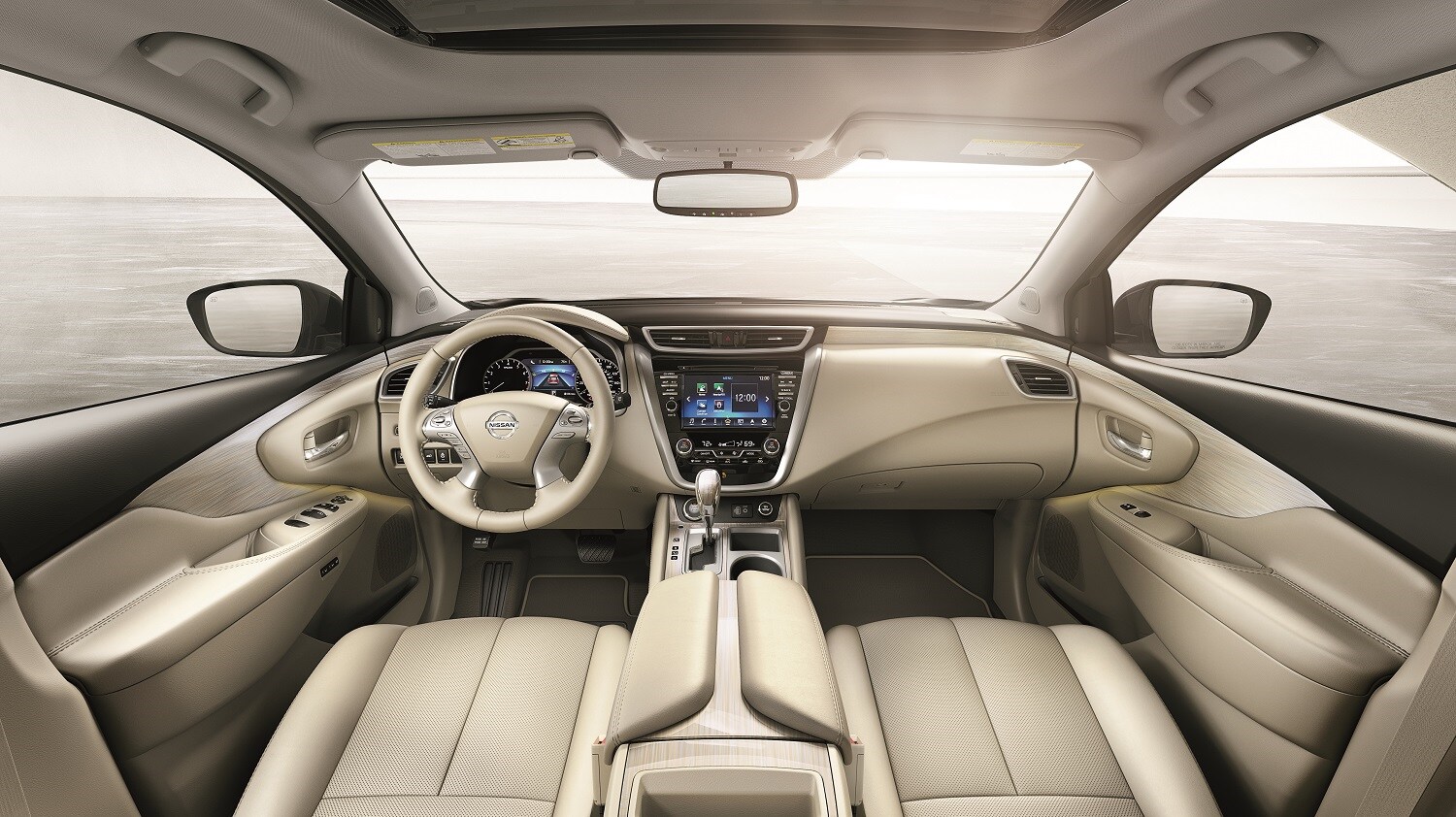 When climbing into the cabin of the 2019 Nissan Murano, you're greeted by quality, high-grade materials, intricate stitching along the front seats, and a versatile rear compartment that'll help you conquer everyday tasks.
These second-row seats can either stand at attention to support more passengers, or fold down, creating a much larger trunk capable of holding luggage, golf clubs, practice supplies, and more.
As for that refined seat outline, there's plenty of variations you can select from, much like the exterior, and all of them are composed of lavish materials that feel great and look even better.
What to Expect with the 2019 Nissan Murano
When considering the 2019 Nissan Murano, there are a couple of known positives including invigorating performance, deft exterior styling, and a highly refined interior. To take this model for a test drive around St. Louis, St. Charles, O'Fallon, or Saint Peters, contact St. Charles Nissan today!