At St. Charles Nissan, we try to go the extra mile for our customers. We know how important research is to the car buying process, so that's why we've compiled several tools to help you along the way. Our car reviews will help you figure out what you're looking for in your next car, or stop by one of our locations in St. Charles, St. Louis, and O'Fallon to talk to our knowledgeable staff members. 
 All you have to do is locate the vehicle that you're interested in and learn about all of the great features that come with it. These comprehensive articles are effective for educating you about our Nissan lineup and what comes with each vehicle. 
2019 Nissan Reviews
2019 Nissan 370Z Review
2019 Nissan Altima Review
2019 Nissan Frontier Review
2019 Nissan Kicks Preview
2019 Nissan Kicks Review
2019 Nissan Leaf Review
2019 Nissan Maxima Review
2019 Nissan Murano Review
2019 Nissan Pathfinder Review
2019 Nissan Rogue Review
2019 Nissan Rogue Hybrid Review
2019 Nissan Rogue Sport Review
2019 Nissan Sentra Review
2019 Nissan Titan Review
2019 Nissan Versa Review
Nissan Rogue Dimensions
Nissan Versa Prices St. Peters MO
2018 Nissan Reviews
How Car Reviews Will Help You 
Each of our vehicle reviews contains detailed information about our Nissan models. They list the vehicle's key features and the important specifications, including exterior/interior design, power and performance, technological amenities, and safety features.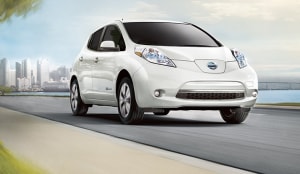 These reviews will give you a clearer idea as to what each model offers. You may even learn about features of which you were unaware, which may alter your decision about your next vehicle. 
Importance of Our Nissan Car Reviews 
Research is one of the most important parts of the car buying journey. You want to be well-informed when you step onto the lot, and at St. Charles Nissan, we're happy to help you get ready for the journey. 
These reviews will not only show you what our vehicles offer, but they will also help you narrow down your search for your next potential vehicle. This will better prepare you for when you come in for the test drive-the most fun part of your research. 
Our reviews will also teach you about new designs and technology. Vehicles are constantly being updated, and a great way to stay on top of each Nissan model's advancements and redesigns is by reading these reviews. You'll learn about infotainment/navigation systems that will help you get to your destinations easier. That may have not been in your search requirements, but now you may want to know more.
For more information about our vehicles or their car reviews, call us at St. Charles Nissan. We're happy to help drivers like you in the St. Charles, St. Louis, and O'Fallon area.