When it comes time to scour the St. Charles, St. Louis, and O'Fallon areas for the right vehicle, whether it's new or used, or a compact car or an SUV, it's always good to have a team of financiers to help you along towards the best deal possible. Luckily, St. Charles Nissan is not only a reliable source for new and used vehicles, but you can also get financed with the help of our friendly and dedicated staff.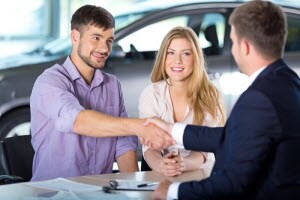 Start Your Financing Before Your Visit
If you've browsed our website, and you have a good idea of what vehicle you're considering taking home, you'll be excited to know that you can get started on your Nissan financing right from home. Our finance application, located below, is your key to getting this process out of the way so you can enjoy a fun and streamlined experience at our dealership. Call Us to speak to our financial experts today!This form is encrypted, and your information will never get shared with an outside party. By filling out the application, our team can get started on the paperwork before you arrive, so after you take your test drive, the financing process will be quick and easy.
Use our helpful Nissan financing tools:
Finding You the Right Deal
Our team of friendly financiers are mad scientists when it comes to putting together the right deal. They've got friends in all the right places with local banks and lenders, so coming up with a manageable deal shouldn't be an impossible feat. In fact, you can utilize our finance calculator to get a sense of your monthly payments based on the money you put down, along with the term length and APR. Using this calculator will show you a close estimate of your future monthly payments.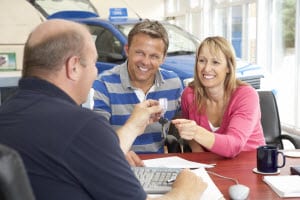 Our Friendly & Accommodating Staff
You can rest easy when you're signing off on the deal because our financiers are friendly and fun. They'll put you at ease and carefully explain the ins and the outs of the deal you're getting. They'll gladly work with you-no matter what your credit is like-to help find you a deal you can work with. They'll work diligently with lenders to ensure that they can come up with a payment plan that works within your budget. Above everything else, they want to see you drive off in your new Nissan with a rate that's reasonable and right for you.
Are you in the market for a new car and you're looking for Nissan financing? Stop by and see us at St. Charles Nissan. We're happy to help drivers from the St. Charles, St. Louis, and O'Fallon areas find a great deal on their next car.