Buying a new car is an exciting journey. Once you have decided on purchasing a new vehicle, there's another decision you have to make: how to finance your new car. Fortunately, the team at St. Charles Nissan is happy to help our St. Charles, St. Louis, O'Fallon, and Saint Peters customers.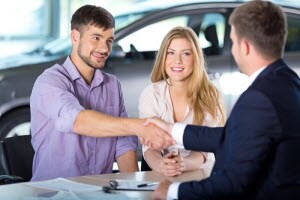 Discover some vital tips and pieces of advice for financing a new car, so you can get the best deal at the best interest rate possible for your new ride.
Financing a New Car: Overview
Financing a new car isn't as complicated a process as you may think. With our knowledgeable financiers, they can sit down with you to listen to your personal budget. That way, they can craft you a personalized plan.
However, having some basic knowledge beforehand is always helpful and enlightening. Read on to learn of some key info about financing a new car.
Monthly vs. Total Payments
You'll likely find yourself talking about monthly payments during the negotiation. Before you do this, talk total cost. Remember that the longer your term, the lower your monthly payments will be but the more you'll pay in total when it comes to interest.
Shop Around
Don't be afraid to shop around for financing. Yes, it will be a hit on your credit score, but in reality, the hit from a lot of checks in a short period will be only between two and five points-sometimes, none at all. Also, it'll only last a short time.
Ask About 0% Deals
If you've got excellent credit, don't be afraid to apply for those 0% interest deals. They're exclusive but they do exist, and you might just get one. If you can get a 0% interest deal or even an exceptionally low rate, consider financing, even if you have cash. That way you've got an easy nest egg to put away.
Save a Big Down Payment
It's really simple: the bigger the down payment you have, the lower your interest rate will be. This is especially true if you have credit problems.
Loans for Bankruptcy
Even if you've declared bankruptcy, you can still seek out options. There are credit auto loans, credit unions, and other sources. You might have a higher interest rate, but the options are there, and you can always refinance after you rebuild your credit.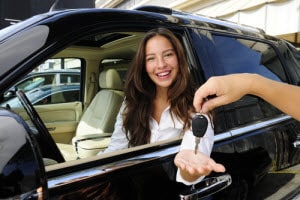 Leasing vs. CPO
Leasing can be a great way to save money on a new car, but so can buying a certified pre-owned vehicle that's only a few years old. That way, you've saved a lot of cash, you still get a factory warranty, and you actually own the car when all is said and done.
Get Your Insurance Quote First
This is a factor that many people overlook. Get your insurance quote first. That way, you know exactly what you're going to spend every month in payments, and you can factor that into your price negotiations.
Work with a Reputable Dealer like St. Charles Nissan
If you're in the O'Fallon, Saint Peters, St Charles, or St. Louis areas, St. Charles Nissan is your one-stop shop for car purchasing. We'll get you the best rates and incentives by working with you and your individual budget. Stop in and see for yourself today!