At St. Charles Nissan, we care about each and every one of our customers. We know shoppers in St. Charles, St. Louis, O'Fallon, and Saint Peters could've chosen any other brand or dealership, but you chose us. For that, we'd like to show you just how appreciative we are!
Below, you'll find information on three amazing programs we offer as a way to show how much we value you as a customer, as well as a member of the Nissan family. Read ahead to learn about our Nissan College Grad Program, our Nissan Military Program, and our Nissan One to One Rewards program.
Nissan College Grad Program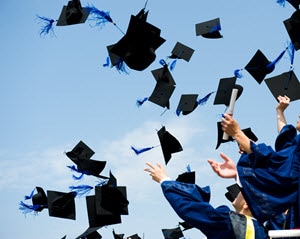 We know how big of a deal graduating from college is. To congratulate recent college graduates in our own way, we offer the Nissan College Grad Program. This program helps you get that new car you need for your new job by saving you between $500 and $1,000 off MSRP.
On top of that, we'll help you find additional Nissan incentives and deals to combine with this offer to maximize your savings. We want you to worry less and focus more on the bright future that lies ahead of you. All you need to do is complete the quick and easy program to get the ball rolling.
Nissan Military Program
Serving in the military is a huge sacrifice for the sake of others. To thank those who are currently serving our country or have served our country in the past, we offer the Nissan Military Program. This program saves members of the U.S. Military Personnel who are active, on reserve, retired, or of veteran status between $500 and $1,000 off MSRP.
Like the Nissan College Grad Program, the Nissan Military Program can be combined with any and all current national and regional incentives, so you max out on as much savings as possible.
Nissan One to One Rewards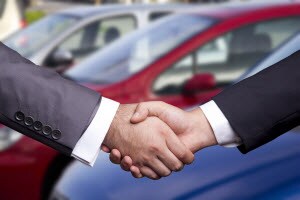 If you aren't in the military or a recent college graduate, don't worry-you can still save big with Nissan's One to One Rewards program. Plain and simple, this program rewards you simply by bringing your Nissan vehicle in to our service center or by purchasing new accessories or parts from our parts department.
When you spend money at either the service center or parts department, you earn a certain amount of points, depending on how much you pay. These points can, then, be turned around and applied to future services, accessories, or even a new Nissan model.
Come Check Out Our Nissan Programs Today!
As a Nissan dealership, we're proud to offer programs like these to our new and returning customers in St. Charles, St. Louis, O'Fallon, Saint Peters, and beyond. Helping you save is just one of the ways we strive to make each experience you have with Nissan a pleasant one.
If you have questions, believe you might qualify for one of these programs but aren't quite sure, or want more information about these programs or any of our other services, give us a call at St. Charles Nissan today!