Like any other kind of machine, if you need to fix up a car, you need the right parts. However, cars are compromised of hundreds of components, so you may not know what kind of parts are necessary to keep your vehicle in tip-top shape.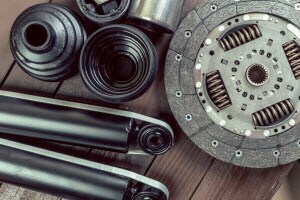 We here at St. Charles Nissan understand that, which is why we have a state-of-the-art parts center for our customers. Outfitted with the cutting-edge parts you need, our knowledgeable service team is ready, willing, and able to fix whatever problem your car has. If you encounter any car issues in the St. Charles, St. Louis, O'Fallon, or Saint Peters areas, feel free to contact us to get your car repaired.
Shop our current Parts Specials here!
Certified Nissan Parts and Service
While we can handle virtually any repair job that comes our way, our specialty is with Nissan. If you have a Nissan car, truck, or SUV that needs maintenance, from an oil change to a transmission replacement, our expert team of technicians can handle it. Even if you have a car from another brand, our dedicated service team will perform top-notch repairs, so you can get back on the road in no time.
Plus, our parts department is stocked full of reliable and certified Nissan parts, which are guaranteed to perform incredibly well in a Nissan vehicle. The best way to get your car running like new again is with the same kind of parts it had when it was manufactured, which we have.
These car parts include everything your car might need, such as mufflers, brake pads, shocks, struts, wipers, tires and more. Nissan has gone out of its way to ensure that certain types of parts are certified for use in their vehicles. This is to save you a lot of time and money by finding reliable parts from the very beginning.
Shop our Nissan Accessories here!
About Our Dealership
When you come into our parts department, or any other part of our dealership, you can expect a friendly, relaxed, and welcoming atmosphere. With our diligent staff, we've become one of the most trusted dealerships in the St. Charles, St. Louis, O'Fallon, and Saint Peters areas.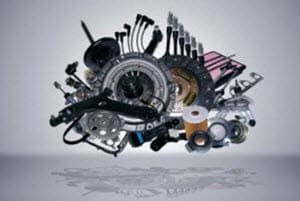 We carry a huge inventory of Nissan models, both new and pre-owned. Remember when you buy from us, you can be sure that our expert technicians know exactly how to look after your vehicle for years after you get it. They can even put you on a preventative maintenance schedule, so you know you're taking care of your car to the greatest extent. It's easier than ever at St. Charles Nissan with our wide selection of certified Nissan parts.
Visit St. Charles Nissan
What are you waiting for? Stop by St. Charles Nissan today for a friendly and efficient dealership experience.
If you know what parts you need, you can fill out the form on this page to get your required parts ready to go. If you don't know, don't worry. Our team is here to help. Simply stop by our dealership, or call us today to solve all your auto parts needs!