Without a working car battery, your vehicle won't start. Simple, right? But did you know that the average car battery will last between two and five years? It seems like a while, but battery issues can creep up on you, and when they do, our team at St. Charles Nissan can help.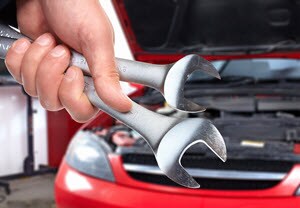 For our drivers in St. Charles, St. Louis, O'Fallon, and Saint Peters, we've broken down a few signs for replacing car battery, and how we can help!
Signs of a Failing Battery
You can prevent your battery from failing altogether by looking for early warning signs of replacement. If you're on the road, or about to be, these battery warning signs should certainly not be ignored. Without replacement of the battery, it'll eventually completely die and could leave you in an unwanted situation.
Such signs could include:
If your vehicle suddenly seems slower to start, or you hear a clicking noise when trying to start your vehicle, this can be a sign of the car battery life running low.
When your car won't start at all, you may find yourself in need of a quick workshop of jumping your car battery. This involves using jumper cables that are connected to both the dead battery and another vehicle's battery to try and give it a boost of power.
Most modern vehicles have a battery warning light that signals the battery is having problems. If this light is illuminated, it's wise for an owner to bring their vehicle to the dealership for replacement. Here, the technicians can begin disconnecting car battery so it can be tested.
If your vehicle's battery is completely dead, it'll be impossible to jump the battery, so this means it must be replaced right away. At this point, you may need to have your vehicle towed to your auto service center.
What to Do When You Need a Battery Replacement
If any of these signs are occurring with your vehicle, it's probably time to have your battery replaced. Although battery replacement might not seem that difficult, most owners usually rely on an expert auto service center to take care of the installation of their new battery so they can be sure it's the right type for their vehicle.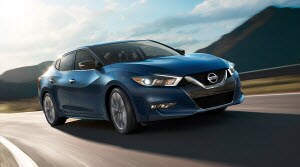 Also, when you bring your vehicle in, the auto technician can test the battery to see if maybe it has just been drained or needs to be replaced altogether. What's even better, battery replacement takes only a few minutes, so you won't have to wait long for it to be finished.
Schedule Service for Your Battery Replacement with Us!
Our auto service center at St. Charles Nissan can help! Our certified auto technicians know exactly the right battery to use for your Nissan model, and you can trust that we have the knowledge and expertise to get the job done quickly and efficiently.
If you're having battery issues with your vehicle, stop by St. Charles Nissan today! Or, you can easily schedule service right online. We proudly serve the areas of St. Louis, O'Fallon, St. Charles, and Saint Peters. Come to St. Charles Nissan for a car battery replacement today.