If your car needs a jolt of power to get back on the road, you may need car battery service near St. Charles, St. Louis, O'Fallon, and Saint Peters, MO. For that, visit us at St. Charles Nissan.
The team of experienced technicians at our Nissan Service Center have been taking care of car batteries for years. To help you get better prepared for your next service visit, they helped us create this guide.
Car Battery Replacement Info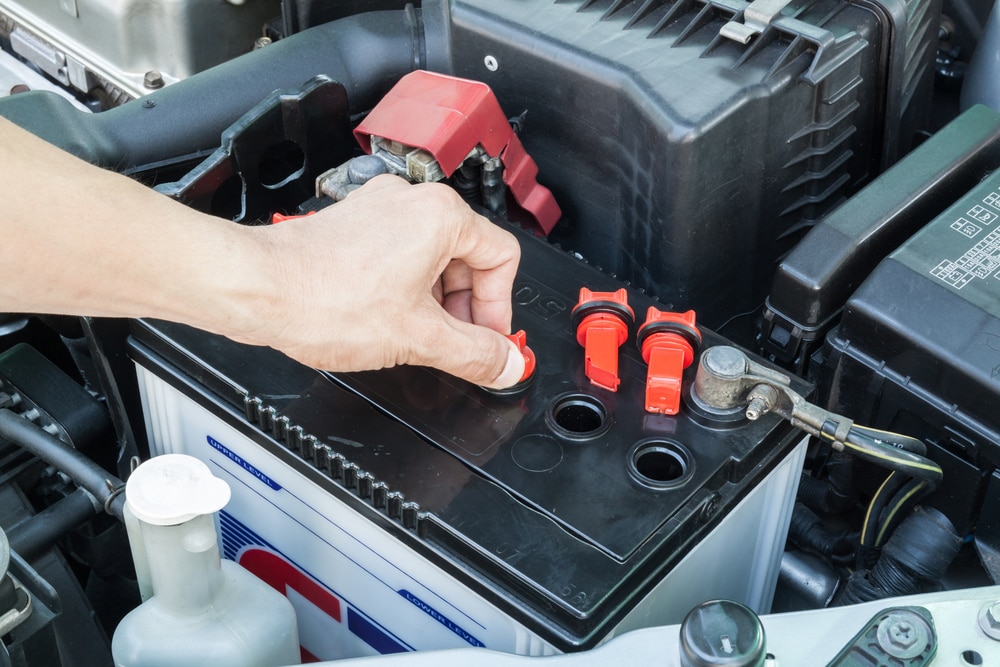 The average car battery lasts for about three years, but external factors-like your specific driving habits and the environment-can cause its lifespan to differ.
Extended exposure to extreme heat, for example, is one factor that may lead to premature battery wear.
There are a few early warning signs that you can look out for in your travels. If you notice any of the following, schedule service for your car battery as soon as possible:
Low battery-fluid level
Swollen or bloated battery case
Rotten egg smell around the battery
You should also listen for a slow crank when you start the engine. If it sounds weary, your battery may be dying.

The Charging System warning light usually doesn't signify an immediate battery issue.
A failure in the charging system can, however, can lead to battery failure, so it's best to get it inspected by a professional.
Nissan Car Battery Service at Our Dealership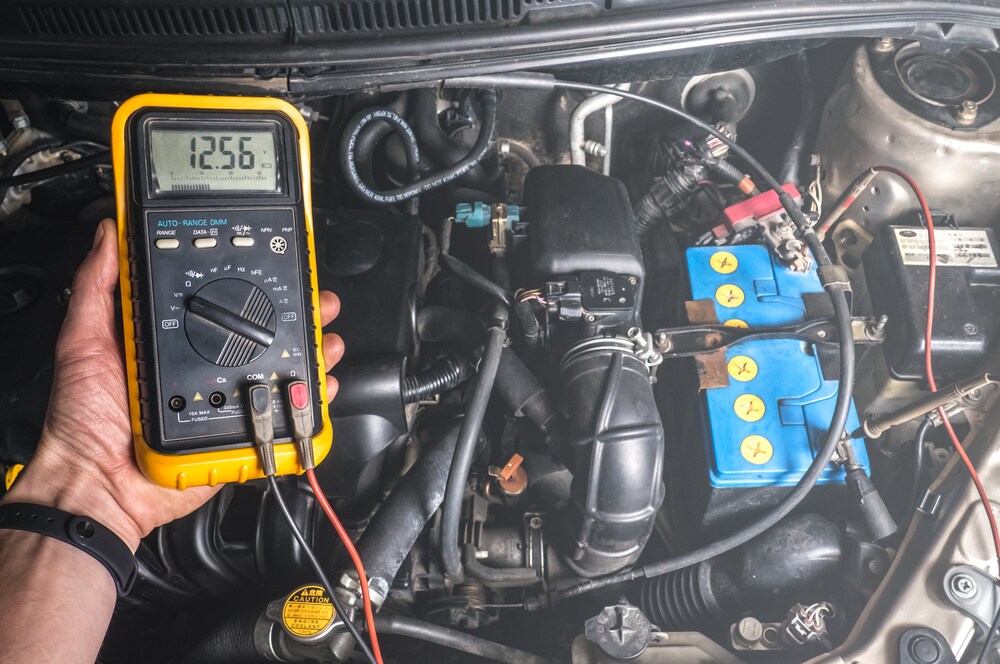 When you bring your vehicle in for car battery service, one of our technicians will perform a voltage test and check your battery for corrosion.
They can also inspect the other components of the charging system to ensure everything's working properly.
If the battery doesn't have the charge required to power your Nissan vehicle, we'll suggest a replacement. That way, one of our technicians can swap out your old battery with a fresh one, and get you back on the road.
We only use genuine Nissan parts, including batteries and alternators. If you have the expertise to take care of the replacement yourself, you can order the parts you need online.
Schedule Car Battery Service Today
Now that you know where to go for car battery maintenance near St. Charles, St. Louis, O'Fallon, and Saint Peters, Missouri, you'll have more peace of mind when you're looking for a jolt.
Schedule a service appointment at St. Charles Nissan today!