St. Charles Nissan is proud to be a part of the St. Louis community and help wherever we can. The St. Louis Children's Hospital Car Care for Kids Event presents an opportunity for dealerships like us to help the St. Louis Children's Hospital Transport Team.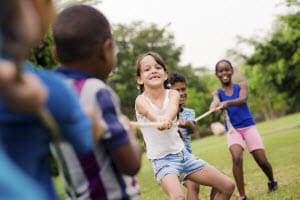 We are honored to be involved in this incredible charitable event. Learn how St. Charles Nissan helps raise money for the transport team at St. Louis Children's Hospital, and how you can help as well.
What We Do
In August, numerous auto dealers and BG Services, Inc. joined forces to raise money for their local transport team. Running through October, St. Charles Nissan is donating a portion of our service center profits to the brave heroes of the transport team. Anyone coming in for an air filter replacement, tire rotation, or even a simple oil change can make a serious difference.
We have never been prouder to offer Maintenance That Makes a Difference. We are humbled and honored by this opportunity.
About the Transport Team
The St. Louis Children's Hospital Transport Team is incredible. Their job is to bring sick children to the nearest hospital for special care. Some diseases are more serious and require specialists for treatment, so the transport team is essential to making sure these children get the care and attention they deserve. Even heroes need help, however, and we are more than happy to assist.
The roster for the transport team typically consists of two nurses, transport paramedics, and a pediatric specialist occasionally. The nurses are certified in pediatric advanced life support and neonatal resuscitation. The paramedics aboard all have extensive EMS training and experience. When the child needs special care en route, a specialist will be there to give them proper attention and care.
No matter the time or day, the transport team is ready to help. With over 2,500 trips per year, this elite team will travel with a child in need. No trip is too much trouble for these heroes, who will do whatever it takes to help save the lives of children in need.

What You Can Do
If you want to help these brave heroes change lives, you can! Our service center is waiting for you to get involved. All you have to do is come get your vehicle serviced. Is it time for your oil change or tire rotation? Need more serious maintenance? Whatever it may be, we'll get your vehicle fixed and back on the road. In turn, a portion of the proceeds will go right to the transport team.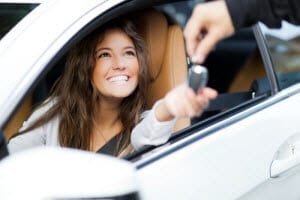 If your service schedule has your next interval after October, feel free to come in early. There's no such thing as getting too much service. Keep your vehicle in top shape while also helping the heroes of the transport team.
Schedule Your Service Appointment Today
St. Charles Nissan hopes to have your help in this great cause. We are proud to work with the St. Louis Children's Hospital Transport Team to help change the lives of some great kids. Visit us or call (636) 441-4481 to schedule your service appointment. Act now, so you don't miss out on this great opportunity to contribute to a great cause. Call us today.