Quality tires are key to the performance of your Nissan. They help improve safety and fuel economy as you cruise through St. Charles, St. Louis, O'Fallon, and Saint Peters, MO.
At St. Charles Nissan, you can order Nissan tires and our experienced technicians can handle the installation.
---
Why Choose Nissan Tires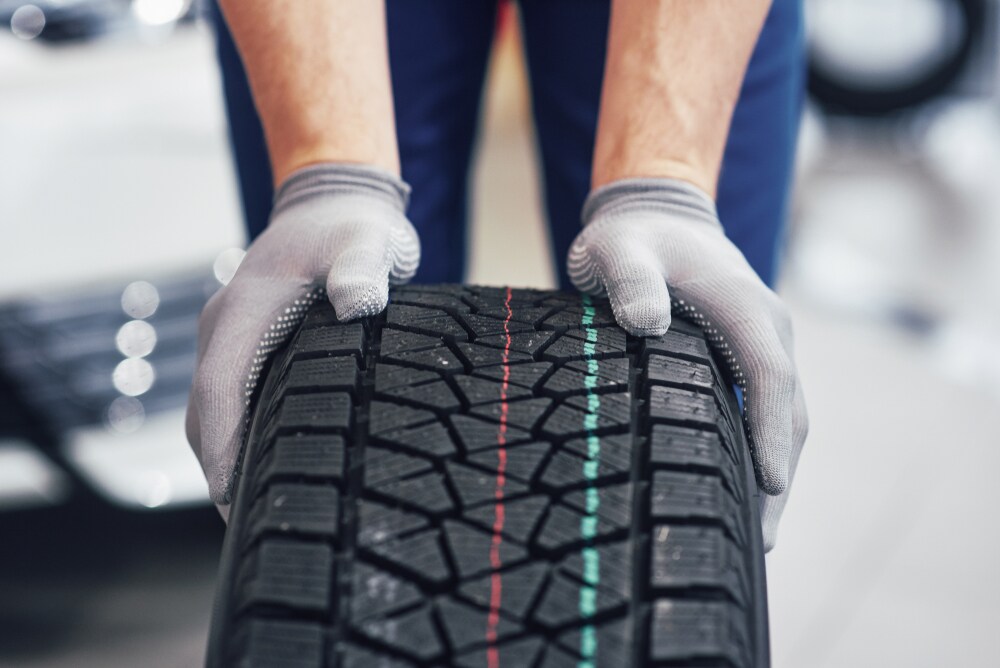 At our service center, our selection of tires runs the gamut. Our associates also have all the knowledge needed to match you with the ideal tire based on your specific needs. You can choose from the following:
Continental
Goodyear
Michelin
Hankook
Yokohama
Bridgestone
Our technicians are factory-trained and -certified. They use some of the most advanced equipment and diagnostics systems to make repairs. They also use genuine Nissan parts in all tire repairs.
When you buy eligible Nissan tires, road hazard coverage is included. It protects your investment by helping cover the cost to repair or replace a damaged tire. Whether you have a slow leak thanks to a nail or a flat, we'll work to get it fixed.
---
When to Schedule Nissan Tire Repair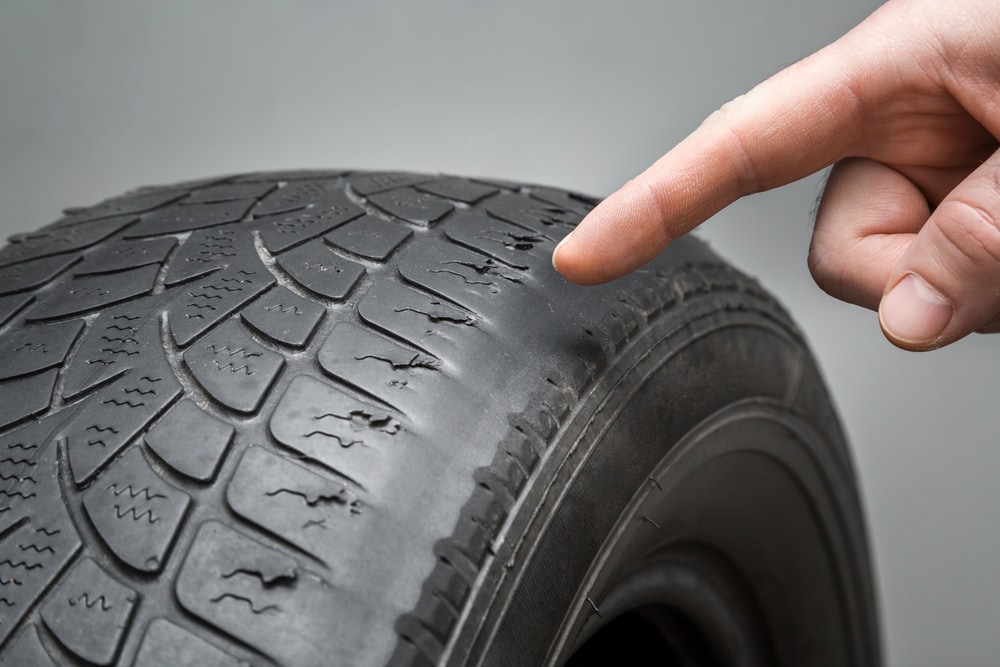 Tires should be replaced every 60,000 to 75,000 miles, but this number could vary based on your specific driving habits. That's why it's important to work a tire inspection into your regularly scheduled maintenance.
There are also several warning signs to look out for when cruising around town. If you notice any of the following, it's important to schedule a Nissan tire repair as soon as possible:
Uneven treadwear
Cracks or cuts in the sidewall
Bulging or blisters
Excessive vibration while driving
You should also check your tires' tread depth once a month. It's easy with the penny test. Just put Lincoln's head into your tire tread; if only a sliver or none of Lincoln's head is covered by the tire, your treads are less than 2/32 of an inch deep. It's time for a new set of Nissan tires!
---
Additional Nissan Tire Services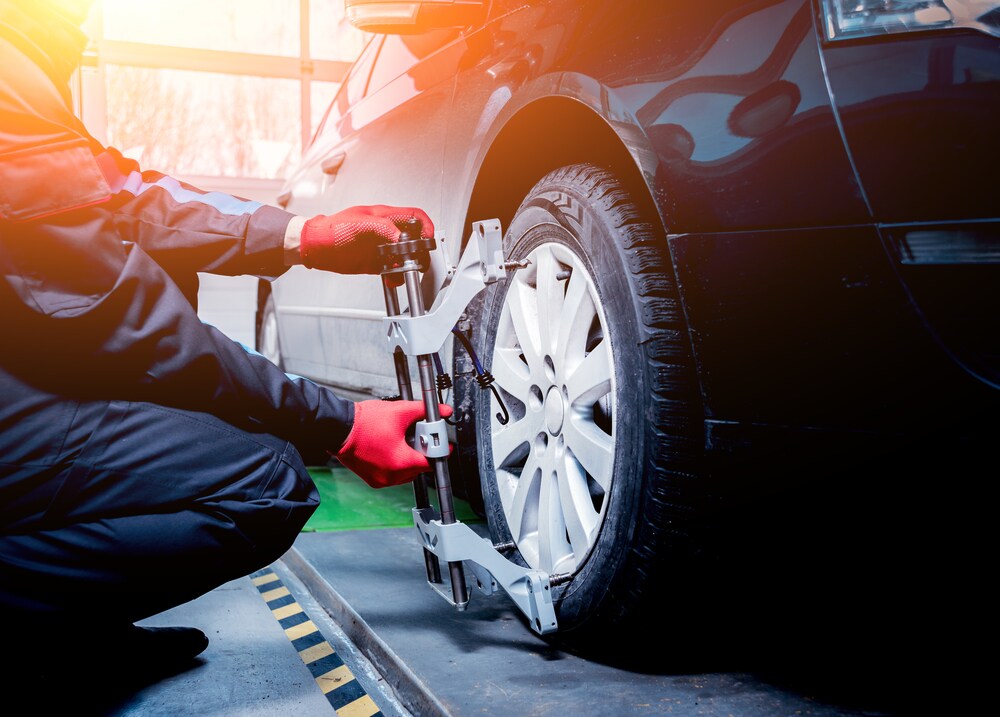 At our Nissan service center, we want to keep your tires in great shape for as long as possible. That's why we also offer several services to help promote even treadwear. They include:
Tire Rotation
Tire Balance
Wheel Alignment
What is tire balance? Look at your tires and you might notice small metal attachments clamped to the rim. These are weights, which are installed to help balance out imperfections in the tire's mass. As your treads wear down, they may need to be replaced or removed to help further promote even treadwear. We can handle that here at our service center.
If your car is pulling to one side or the steering wheel is crooked, you may be in need of a wheel alignment. Proper alignment helps provide even tire wear, improves handling, and may even improve the fuel economy of your Nissan.
---
Order Nissan Tires Today!
Whether you're in need of a new set of tires or just a quick repair, the team at the St. Charles Nissan Service Center has you covered. Drivers near St. Charles, St. Louis, O'Fallon, and Saint Peters, Missouri, can order Nissan tires online and our experienced technicians will take care of the installation.