If you've noticed premature wear on your car's tires, it could be a sign that you need to have a wheel alignment performed. Misalignment problems are the result of normal driving over time, but can also be caused by a car accident or extra rough roads. Misaligned wheels can cause your car to pull to the left or right, and can unevenly wear down your tires when they should still be in new, healthy shape.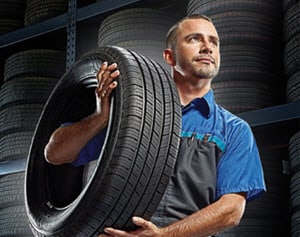 A wheel alignment service will adjust the angles of your wheels so that they're all perfectly parallel to one another and perpendicular to the ground. This way, your car drives straight and true without any pulling, so you'll experience safe driving on all your drives through St. Charles, St. Louis, O'Fallon, and Saint Peters.
Scheduled a Wheel Alignment with St. Charles Nissan Today
Symptoms of an Incorrect Alignment
There are many ways to tell if your car needs a wheel alignment, including the most common: feeling the car pulling to the left or right rather than driving in a straight line. A feeling of looseness, wandering on the road, or a vibration in the steering wheel can also be telltale signs that your wheels need to be aligned. Poorly aligned wheels can even cause the steering wheel to be turned and not center properly.
The Importance of Alignment
Properly aligned wheels will allow you to achieve better fuel efficiency. When your wheels are correctly aligned and inflated, rolling resistance is minimized, which allows your engine to use less energy and consume less fuel. Road shock will also be absorbed more efficiently to make for a smoother ride, and you'll experience improved handling.
A properly aligned car can add years to the life of your tires; most tires are replaced prematurely due to uneven wear, an expense that can easily be avoided with a simple wheel alignment. Part of the alignment process includes a check of the suspension, which will allow your mechanic to notice any other issues early before they cause costly and unsafe damage.
Alignments and Other Service at St. Charles Nissan
At St. Charles Nissan, we strive to treat each of our customers as we would wish to be treated ourselves. Regular maintenance to your vehicle is imperative to make sure it continues driving smoothly for years to come. An oil change, tire rotation, and wheel alignment at regularly scheduled intervals can work wonders for the life of your vehicle.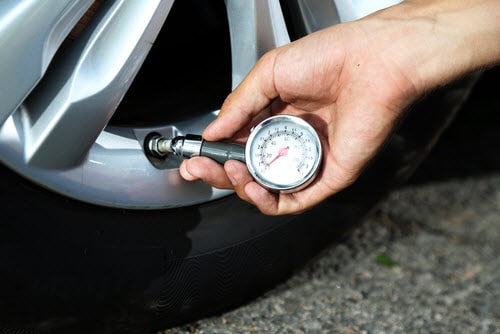 You can check our website for maintenance schedules tailored to your specific Nissan model, and don't forget to check out our service specials page to save some money on your car care. We also offer more complex repairs, such as complicated transmission repairs.
It's easy to schedule your service appointment right on our website, so you don't even have to pick up the phone. If you think you may be in need of a wheel alignment or other service for your vehicle, contact us to set up an appointment.