Here at St. Charles Nissan, we know how important your brakes are when you hit the streets of St. Charles, St. Louis, O'Fallon, and Saint Peters. That's why the drivers in this community come to our service center when they're looking for a brake repair near me.
Below, you'll learn more about how to spot problems with your braking system. That way, you can be more prepared for a potential brake repair.
Schedule your Brake Repair online here!
Brake Repair near St. Charles MO
Brake Repair near St. Louis MO
Brake Repair near Saint Peters MO
Brake Repair near Wentzville MO
Know What to Watch Out For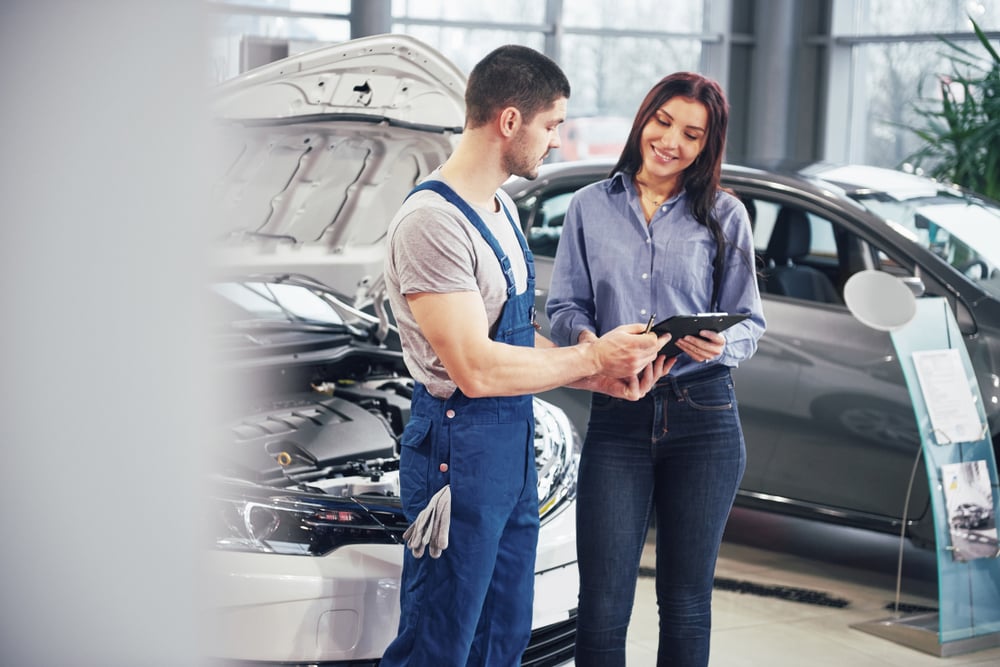 It's easy to tell when you're in need of a brake repair if you know what to look for. If your brakes are failing, you'll notice one or more of the following:
1. Pulling to one side: If your vehicle veers to one side when you apply the brakes, it could mean the pads are wearing unevenly. It could also mean there's foreign matter in the brake fluid.
2. Less responsive braking: When it takes more effort than normal to bring your car to a halt or the brakes feel mushy, you may need a brake repair. This is caused when air gets into the brake line. A trained technician can bleed the brakes and have you back on the road in no time.
3. Grinding or Growling: If your brakes are failing, you can usually hear loud grinding noises when you press the brake pedal. This noise is created by the disc and caliper when they rub against one another.
4. Brake Warning Light: Your Nissan is full of sensors that can help notify you when you're in need of a brake repair. If you're staring down a brake light on your dashboard, bring your car to our Nissan dealership for a brake repair.
If you notice any of these signs, it's important that you schedule a service appointment. It'll help ensure your safety and give you peace of mind.
How We Handle Brake Repair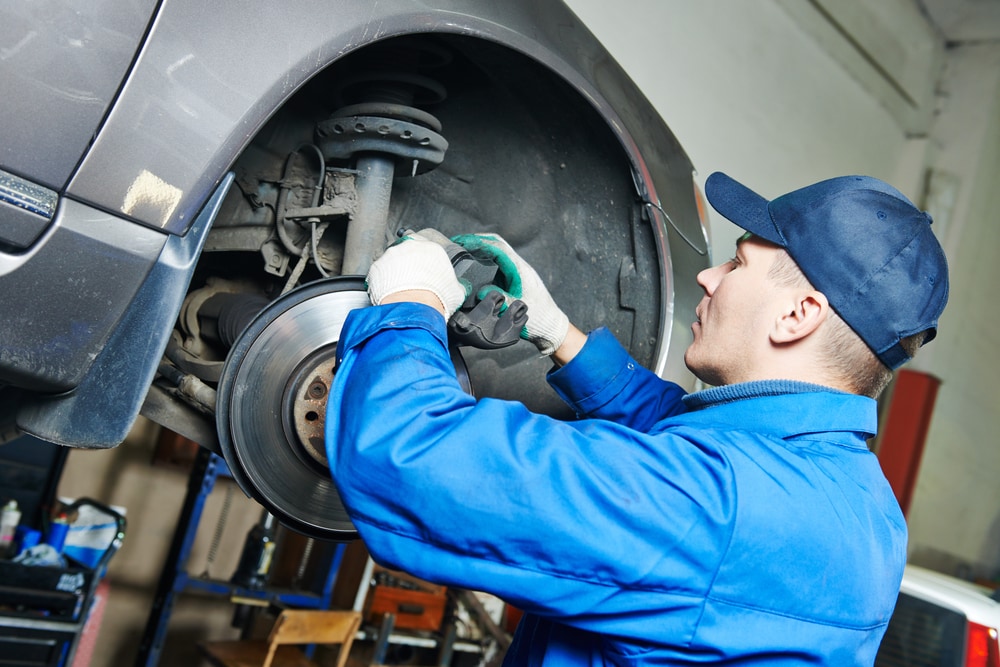 The brakes play an important role in determining the safety and performance of your Nissan. They are, after all, what brings you to a stop. Here at our service center, our team of certified technicians have been repairing brakes and braking systems for years, so you can rely on them to get the job done right.
Armed with the latest in automotive repair technology, our team will get to work. They'll inspect every aspect of the vehicle's braking system to diagnose the problem. If the brakes need to be replaced, we'll simply install a genuine, high-quality set of new parts, so you can rest assured that you have a reliable fix that will last.
You can also peruse our list of service specials online! They'll make getting the maintenance you need even easier!
Schedule a Nissan Brake Repair Today!
The safety of your vehicle depends on the quality of your braking system. Now that you know where to go when you need a brake repair near St. Charles, St. Louis, O'Fallon, and Saint Peters, you'll have more peace of mind out on the road.
Schedule a service appointment at St. Charles Nissan today!