Out of all the components of your vehicle, one of the parts subjected to the most wear and tear is your brake pad. From long road trips to short commutes, you're always relying on your brakes to stop your vehicle, and all this friction takes a toll over time.
The lifespan of brake pads depends on your driving conditions, but it's important to pay attention if it seems like they are wearing faster than they should. Drivers near St. Charles, St. Louis, O'Fallon, or Saint Peters may wonder how long brake pads last. St. Charles Nissan is here with the answer and help when you need service on your vehicle.
Normal Brake Pad Wear
The wear and tear on your brake pads varies based on a few different factors, like your regular mileage or driving conditions. If you're frequently in heavy traffic or stop-and-go situations, you're more likely to experience accelerated brake pad wear than someone who spends most of their driving time on the highway.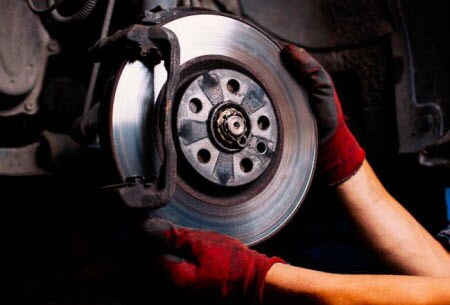 That said, low-speed driving, such as around town, doesn't impact your brake pads as much as high-speed braking. In a situation like a congested highway that involves a higher speed, the hard braking can cause your brake pads to wear more quickly and unevenly.
A difference can be seen between your front and rear brake pads. Your front brake pads tend to wear more quickly because they take on the weight transfer during hard braking. What this means is that your vehicle wants to continue moving forward, so when you apply the brakes to slow this motion, the entire weight of the vehicle is thrust forward each time. This causes heavy wear on your brake pads over time.
Your wheel lugs affect your brakes as well. If your lugs are screwed on too tight or too loose, your brake rotors can warp and cause damage to the brake pads or other brake components. Because of this, it's important always to torque your wheel lugs to the proper specifications.
As a general note, front brake pads typically last somewhere between 30,000 and 60,000 miles. Squeaking brakes could be an indicator that your brake pads are worn, but only if it occurs all the time. If they only squeak the first few times you use the brakes, it's likely just rust from the rotors and no cause for concern.
Extend Your Brake Pads' Lifespan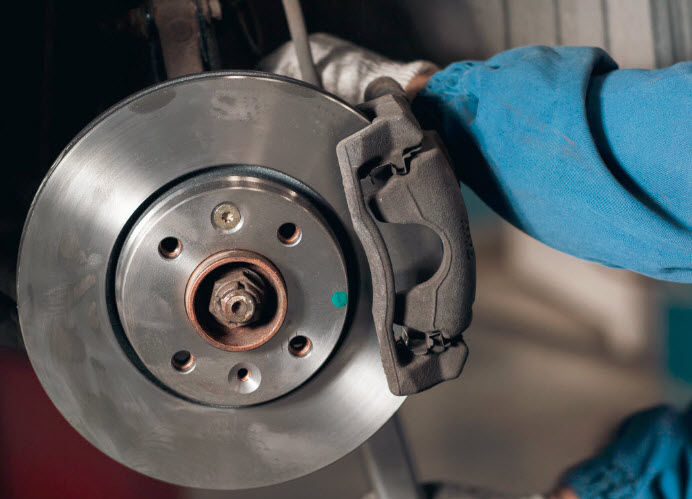 Fortunately, there are a few ways to extend the life of your brake pads.
 Brake pads wear more from high-speed braking, so try to keep your speed low.
Coast to a stop as often as possible, which helps your brakes do less work to stop.
Keep a safe distance from other vehicles to avoid sudden braking.
Keep the vehicle weight low to avoid your brakes taking on additional weight when stopping.
Following these tips will help you get more use out of your brake pads, but it also prolongs the life of your other braking components.
Schedule Your Service Appointment at St. Charles Nissan
As you learn more about your vehicle, you'll have a better idea of how long brake pads last. Until then, however, pay attention to the effectiveness and sounds of your brakes, since they can indicate that it's time for a brake pad replacement.
If you're in the area of St. Charles, St. Louis, O'Fallon or Saint Peters and it's time for your brake pad replacement, feel free to call or stop by St. Charles Nissan and schedule your service appointment. Contact us today!