As one of the most important parts of your vehicle, it's important to keep an eye on your tires. In addition to monitoring your tire's air pressure, you'll also want to monitor your tires' tread, as the tread helps you grip the road and keeps you in control while you're driving.
Our team at St. Charles Nissan has put together this helpful guide to checking your tire tread depth. Drivers in St. Charles, St. Louis, O'Fallon, and Saint Peters can do it quickly, easily, and right in the comfort of their driveway. Let's get started!
Why You Should Check Your Tire Tread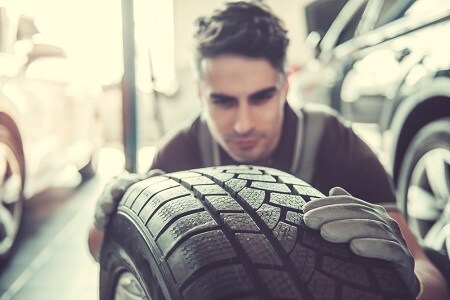 Checking your tire tread depth is imperative to staying safe on the road. Without good tire tread, you may not be able to navigate bad weather or unsavory road conditions. Even without rain or snow on the road, stopping is more difficult when you're lacking good tread. In fact, it could take you more than 100 extra feet to stop, which could result in a collision that could've easily been prevented.
Step-by-Step Instructions to Check Your Tire Depth
Checking your tire tread depth is easy, especially when you use the three following steps:
Step One: Locate a penny that isn't too worn to see the outline of Lincoln's head.
Step Two: With Lincoln's head facing towards the middle of the tire, place the penny into the groove of one of the tire's treads.
Step Three: Look at-and note-the spot where Lincoln's head lines up with the edge of the tire's tread.
That's it-you're done! Depending on where Lincoln's head lined up, your tread could be in a variety of conditions. In the section below, you can learn about what kind of condition your tread is in, and what that means for your next tire replacement.
How to Read Your Tire Tread Results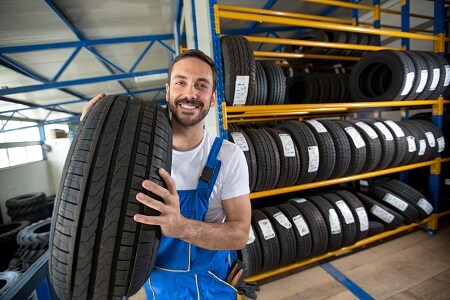 Though using a penny may make it seem like it'll be hard to tell what's going on with your tire tread, it can be a very accurate indicator of tread quality. To give you a reference point, brand new tires have a tread depth of about 10/32nds of an inch.
Your tires are in good shape if half of Lincoln's head is covered. This means that your tread is between 10/32nds and 7/32nds of an inch deep.
Your tires are still OK, but may need to be kept on close watch if only some of Lincoln's head is covered. When this is the result, your tread is between 6/32nds and 4/32nds of an inch deep.
Your tires are in bad shape and need to be looked at by a professional if only a sliver or none of Lincoln's head is covered by the tire. This indicates that your tread depth is under 3/32nds of an inch. This is unsafe for driving and should be dealt with immediately.
In Need of Some New Tires?
We at St. Charles Nissan are happy to provide drivers in St. Charles, St. Louis, O'Fallon, and Saint Peters with helpful informational guides like this one.
If you've checked your tire tread and things don't look so hot, we'd be thrilled to help you take care of the problem, too. Give us a call today for more information or to schedule a service appointment!