When it comes to your vehicle's health, you're on top of your game. But what do you do if you have questions about how to read the tire size on your car?
Luckily, the experts at St. Charles Nissan are here to answer any questions of drivers near St. Louis, O'Fallon, Saint Peters. So, when you realize that your automobile needs a new set of wheels, check out this guide to how to read tire size.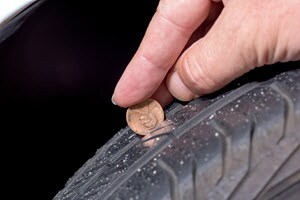 By reviewing more information about things like choosing your tires, typical tire change warnings, why tire changes are important, and where to find your specific tire size, you'll soon become a tire connoisseur.
Cracking the Tire Size Code
Deciphering the code on your tires is really quite simple. By understanding what each letter and number means, you'll be able to quickly find the right tire for your vehicle.
Once you're looking at your tire, you'll first see a letter. This P indicates that your automobile is a passenger car. Following that are three numbers, which represent the tire's width in millimeter. Finally, the last two numbers after the slash signify the aspect ratio of your tires.
Now that we've conquered the first half of your tire's equation, the next symbol you'll notice is an R, which tells you that your tire is constructed of layers that run radially.
After the R, you'll find a two-digit number that indicates your tire's diameter. Before you purchase a new tire set, check out your owner's manual or call your local service center for assistance.
Typical Signs that You Need Fresh Tires
Here's some good news: It's actually very easy to identify if it's time for you to switch out your tires. By keeping an eye out for a few red flags, you can prevent running into issues caused by your old tires while on the road. A few of the signs to watch for are:
Bulges: If you know what it looks like when your tires need some air, this signal is easy to identify. When your tires start aging, the walls will begin to bulge, which can ultimately lead to a dangerous blowout while driving.
Low Tread: When your tire's tread begins to wear down, you'll have less grip on the road. If you notice the cushioning on your tires looking a little thin, it's best to start looking for a fresh set.
Shaking and Vibrating: Feeling vibration in your car is usually not a good sign. If this is the case for your automobile, it may be time to consider shopping for some new tires. Any shaking from your car could indicate that your tires need a replacement.
Why New Tires Are Important
Every driver needs a tire replacement at some point. However, there are a few things you can do to keep your tires performing at their best for longer.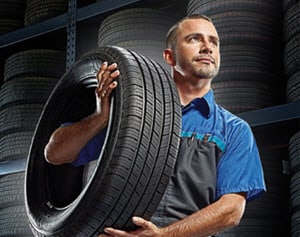 Instead of slamming on the brakes, try slowing down ahead of a stop sign or traffic light. Also, watch out for potholes as they can lead to uneven tire wear. By avoiding these mistakes, you can extend the health of your tires.
Get Educated on Your Tires!
At St. Charles Nissan, we love helping you learn more about how to keep your vehicle healthy. If you're ready to change out your old tires for a set of new ones, our team of skilled mechanics is happy to assist drivers of St. Louis, O'Fallon, and Saint Peters.
So, instead of wondering whether you should get a tire replacement, head over to our service center. We'll assist you in placing your tire order or installing the new tires onto your vehicle!