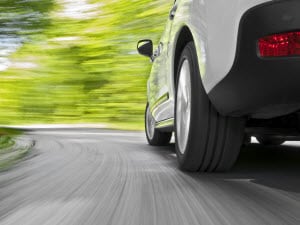 One of the most harrowing situations that drivers in the St. Charles, St. Louis, and Saint Peters areas experience is when their cars seem to have minds of their own when it comes to maneuvering. If you notice your vehicle is drifting or pulling to the side, you don't have to worry, your car isn't possessed. Actually, these problems are more common than you'd think, and identifying the cause is relatively simple.
We've listed the many culprits behind your vehicle's drifting and pulling. If you experience any of these situations, don't hesitate to contact us or schedule an appointment to fix the issue. 
Low Tire Pressure
The most common cause of your vehicle drifting or pulling is low tire pressure. Due to the uneven amount of pressure, your vehicle will begin to favor shifting to the tire with the least amount of pressure. Although this problem is an easy fix, neglecting it could cause more damage to your suspension, which would result in more costly repairs. 
Defective or Worn Tires
Whenever there's a problem with your tires, you'll notice your vehicle handling is a little more difficult. A defective tire, specifically one that's experiencing tire conicity, will have belts that are not aligned properly underneath the treads. If you have a defective tire, you'll experience more of a pull than a drift.
Worn tires can experience separation. The belts under the treads will separate, which will cause the tire to drift. It's recommended you have this tire replaced immediately, because it could blow out while you're on the road.
Brand New Tires
Whenever you need to replace a tire, you should actually replace two of them. Adding one new tire to the mix will throw off the balance because this new tire hasn't gone through the wear and tear of the other ones. Adding an additional tire will help even out the weight. It's recommended these new tires be placed in the back. 
Brake Issues
Your braking system features a variety of components that can be susceptible to a variety of issues. Your wheel cylinders and calipers can become sticky. Your suspension components can also be subjected to issues that can have an effect on how your vehicle handles. 
Road Conditions
The quality of the road has an effect on your vehicle's handling. If there's a great deal of damage or pot holes, this could cause slight handling issues. Over time and much rough terrain can result in some of the previously listed tire issues. 
Alignment
When your wheels aren't properly aligned, your vehicle will drift to the side. The number one cause of misalignment is pot holes. Avoid these little obstructions, because they can cause many problems for your alignment and tires. 
If you experience any of these issues, please contact us at St. Charles Nissan. We'll happily look to make sure the only thing that pulls or drifts your car is you.