Here at St. Charles Nissan, our team is dedicated to providing car shoppers in St. Charles, St. Louis, O'Fallon, and Saint Peters with the kind of information that helps them make a well-rounded decision according to their specific needs and sensibilities.
That's where this 2020 Nissan Pathfinder review comes in. We've compiled a few of this accommodating SUV's highlights within the categories of safety, convenience, and interior space. Continue reading to find out if it's right for you.
Shop the Nissan Pathfinder Inventory here!
Advanced Safety Features for Reassuring Support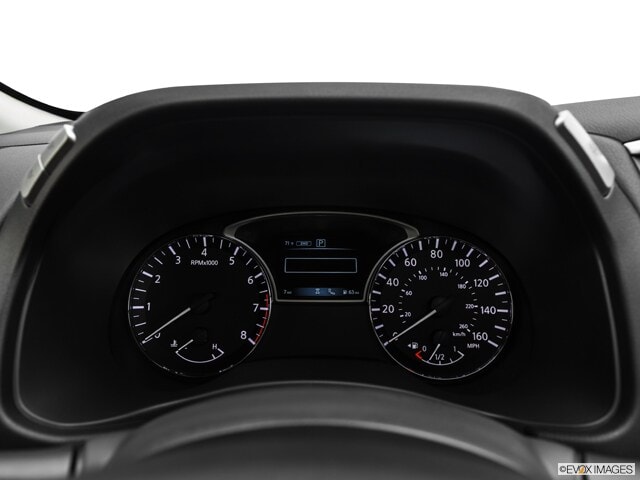 We thought we'd start things off by diving into the all-important area of safety. The Pathfinder sees to it that you have increased confidence whenever you're attempting to change lanes via the Blind Spot Warning. This available feature alerts you in the event that a vehicle has entered one of your blind spots.
The also-available Intelligent Cruise Control is another safety feature that's definitely worth mentioning. It makes it possible for you to maintain the same safe distance between you and the vehicle in front of you by adjusting the SUV's speed in relation to the flow of traffic.
Key Conveniences for the 2020 Nissan Pathfinder
Aspects of convenience that have your back every time you're behind the wheel include the Tri-Zone Automatic Temperature Control System. It comes standard to make sure everyone on board is able to enjoy a comfortable ride no matter what the weather might be doing outside.
Available aids include: the Remote Engine Start System that supplies you with an engine and interior that are all warmed up and ready to go in the event you find yourself running late; and the Nissan Navigation System that allows you to find the quickest route to your destination.
A Spacious Interior from Front to Back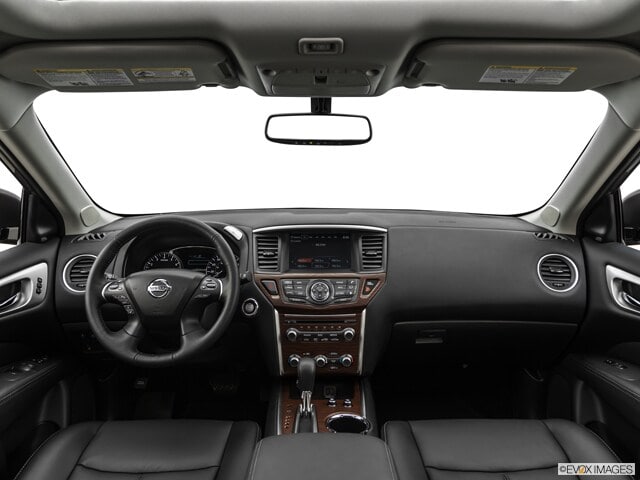 Whether you're heading out on a family road trip, it's your turn to drive for the office carpool, or you're transporting your kids and their friends to the movies, you and your passengers are sure to agree that the 2020 Pathfinder supplies you with plenty of wiggle room. This is made evident by the fact that it boasts generous measurements throughout all three of its rows of seats.
In the front row, you and one of your passengers are able to look forward to 42.2 inches of headroom, 42.2 inches of legroom, and 56.8 inches of hip room. The second row is just as comfortable. Its headroom is 39.4 inches, its legroom comes to 41.7 inches, and its hip room is 56 inches.
Finally, there's the third row. Whether they're your kids or your pets, whoever is back there will appreciate the 37.8 inches of headroom, 19.8 inches of legroom, and 42 inches of hip room.  
Learn More about the Nissan Pathfinder Here!
Get a Feel for the 2020 Nissan Pathfinder Today
You've just received a brief rundown of the sort of features and capabilities that set the 2020 Pathfinder apart. If you like what you've learned so far and you're interested in seeing what else it can do, simply contact St. Charles Nissan at your earliest convenience. When you do, we'll be able to get you scheduled for a test drive right away. Schedule a test drive today!