An annual car inspection isn't meant to be an inconvenience. It's about making sure that your car and all the other vehicles on the road are in safe working order, so they're not putting anyone else at risk of harm. Finding the right car inspection station can make all the difference between headaches and a clean service trip that's fast and courteous.
You want someone in the St. Louis, O'Fallon, Saint Peters, or St. Charles area that not only has expert technicians but will treat you with the grace and respect you deserve. That's why if you're looking for the best resource for a car inspection near me, you should turn to the expert professionals at St. Charles Nissan.
Contact us to schedule a Car Inspection today!
Car Inspection near Me
Nobody wants to drive an unsafe vehicle, and that's why the state of Missouri mandates an annual car inspection for both mechanical aspects and emissions and smog. In addition, any time you buy a new car, you must get an inspection before you can register it.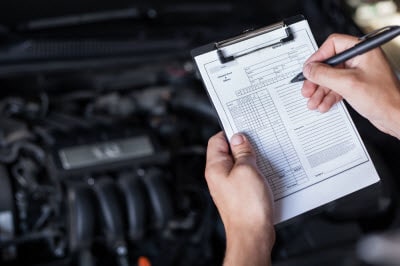 During the inspection, the technician will put your car on a computer to examine its emissions to ensure that it's relatively safe for the environment to drive as well as checking for potentially serious mechanical flaws.
Following the emissions check, a licensed inspector will look over your car from tip to tail, checking all major systems, from seat belts and windshield wipers to brakes, suspension, drive train, chassis, fuel system, frame, lights, and tires. They'll even make sure that the horn works and the windows function properly.
All of this is done so you have the peace of mind knowing that your Nissan car, truck, or SUV is in great shape to travel the local roadways as well as being in compliance with all state laws for safety.
Missouri State Inspection Technicians
 Your car must be inspected every year by a state-certified and licensed technician. That means when you wonder where the best location is for car inspection near me, you should look for an indication of state certification. You also want a service center with a reputation for straight dealing, honesty, and thorough operations as well as one that is prompt.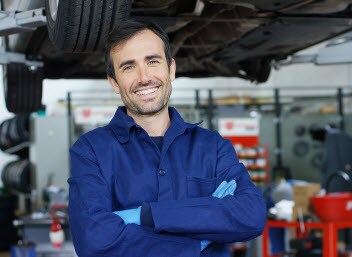 At St. Charles Nissan, our technicians are specially trained experts in car service and repairs, and we're ready to handle any issue that might crop up. We're here to provide you with the best experience from the first time you call to make an appointment through every trip you make to our service center every year.
Visit our Service Center here!
We also work from a state-of-the-art repair facility with the highest technology equipment, meaning we're uniquely set up to keep your car running at the highest level for many years to come.
St. Charles Nissan
If you're in the St. Charles area of St. Louis, anywhere from Saint Peters to O'Fallon or beyond, St. Charles Nissan is your resource for a car inspection near me. Just give us a call and talk to one of our service center experts to schedule an appointment today.