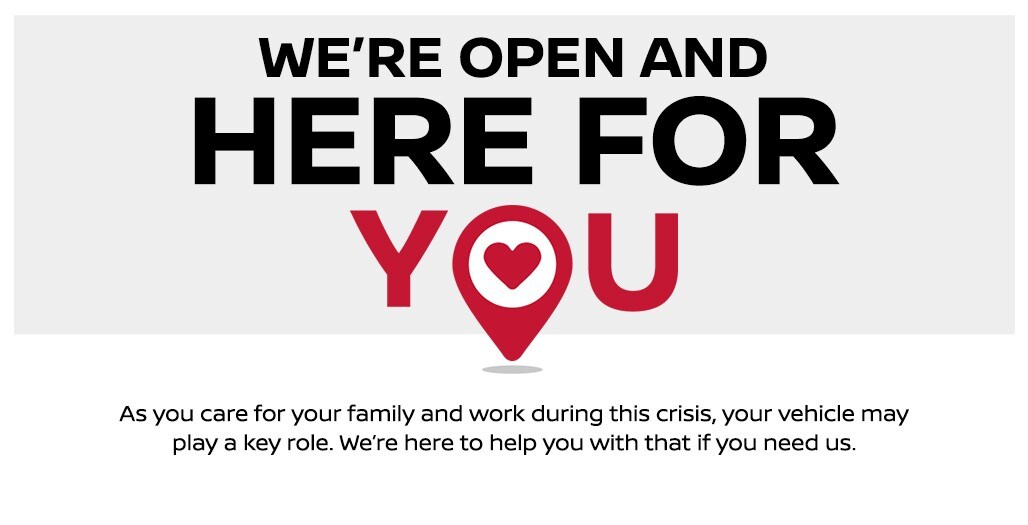 Here at St. Charles Nissan, we take pride in serving our customers and providing them with a seamless car-buying experience-which includes paying careful attention to the health of you, our staff, and those in the community. That dedication has been brought to new heights now with the COVID-19 outbreak.
To keep our customers in St. Charles, St. Louis, O'Fallon, and Saint Peters informed, we're providing this update to share the steps that our team is taking to ensure your safety and the safety of our employees.
Cleaning and Disinfecting
Our team has obtained a large quantity of Spray Nine®, a heavy-duty cleaner, degreaser, and disinfectant. It's approved by the EPA and NSF and kills viruses after just 30 seconds of contact. It also kills bacteria after just 45 seconds.
We will use Spray Nine® to wipe down vehicles as they come into our service center and before they are returned to you. It will also be used to sanitize vehicles before and after test drives.
Our nightly cleaning crew has implemented new policies and strategies that will ensure high-traffic surfaces, such as doors, desks and tables, phones, and keyboards receive the cleaning and care needed to keep all of us safe and healthy.
Changes to Service
Out of an abundance of caution, all our customer service employees will refrain from handshaking and maintain the social-distancing practices that have now been implemented on a national scale per CDC guidelines.
We are currently working on an operational model that will help us continue to serve you both remotely and in person. For starters, you can bring your vehicle in for a complimentary car wash, in which we will disinfect the interior and exterior of your vehicle.
We have even made it possible to complete the entire car-buying process right from home. We will even deliver your new ride right to your door.
Actions Taken by Nissan
As the Federal Reserve has recently lowered interest rates to a historic low, Nissan has adjusted their interest rates and vehicle pricing accordingly.
Nissan is also offering a 90-day payment referral to help assist drivers during this time.
The team at our dealership will work to keep you up to date on the latest news and programs employed by both Nissan and the automotive industry as a whole.
Stay Safe and Stay Healthy
Our customers and our employees have always been the top priority here at St. Charles Nissan, and we will do everything needed to ensure everyone's health and well-being during this time. We look forward to continuing to serve drivers in St. Charles, St. Louis, O'Fallon, Saint Peters, and beyond.
We will continue to monitor the situation and act accordingly. Contact us for the most up-to-date information on our response.