There are several components in your vehicle that work hard to ensure that the car's performance is smooth. However, some of these parts require a change every few thousand miles, so in order to stay on top of services like an engine air filter replacement, you'll want to find somewhere that you can go that will help you out. Fortunately, if you're looking for an engine air filter replacement near you in the St. Charles, St. Louis, and Saint Peters area, you're in luck. Our team at St. Charles Nissan can help you with this simple routine service by scheduling a service appointment today.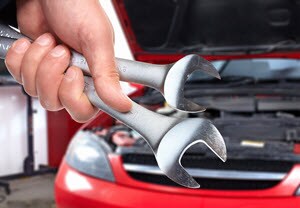 What Does an Engine Air Filter Do?
The engine air filter is a small, but vital, component for your vehicle. It goes inside your engine and collects dirt and debris that's getting kicked up underneath your vehicle. It helps keep little particles and debris from getting into your engine and causing any type of damage that would otherwise harm your vehicle and its overall performance.
How Can I Tell My Engine Air Filter Needs Changing?
There are a few signs that can let you know that you need a new engine air filter. The most obvious is the Check Engine Light, which goes off when you're due for service, and the engine air filter should be changed out every 10,000 to 15,000 miles. So, be sure to keep an eye out on your odometer so you'll know when you should have it changed.
One sign you'll notice over time is a drop in fuel economy. When your filter is dirty, it's restricting air flow, so when your engine isn't getting enough oxygen, it compensates by consuming more fuel. Another sign to look out for is an excess of soot or black smoke coming from your exhaust pipe. This is caused by the excess fuel that was consumed by not completely burned up in the exhaust pipe.
How to Change Your Engine Air Filter
A lot of DIY drivers prefer to change their own engine air filters because it's a relatively quick and straightforward process, as opposed to the oil change or even a transmission repair. Your engine air filter is located in a plastic casing on the top of your engine. You'll have to take the lid off, so make sure you have a screwdriver on hand.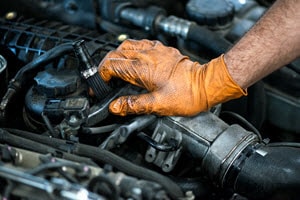 Once you remove the lid to the casing, you'll see your dirty engine air filter. Be sure to take note of how it was positioned in the casing so you'll know how to install your new air filter. Once you put the new air filter in, simply close up the casing, put the screws in, and you're done!  For every part you'll need, take a look at our parts center and find what you're looking for hassle-free.
Having Your Engine Air Filter Replaced
If you're in need of an engine filter replacement, you can always contact us at St. Charles Nissan. Not only will we take great care in installing the engine air filter, but because of our access to certified parts, you'll get the highest quality air filter that's specifically designed for your vehicle. Then, you can continue to enjoy the flawless and smooth performance of your vehicle.
Contact us to schedule an engine air filter replacement. We're always happy to help drivers in the St. Charles, St. Louis, and Saint Peters area with their automotive needs.