There are several components in your vehicle that work hard to ensure that the car's performance is smooth. However, some of these parts require a change every few thousand miles, so in order to stay on top of services like an engine air filter replacement, you'll want to find somewhere that you can go that will help you out. Fortunately, if you're looking for an engine air filter replacement near you in the St. Charles, St. Louis, and Saint Peters area, you're in luck. Our team at St. Charles Nissan can help you with this simple routine service by scheduling a service appointment today.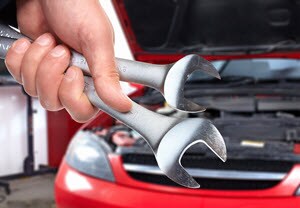 What Does an Engine Air Filter Do?
The engine air filter is a small, but vital, component for your vehicle. It goes inside your engine and collects dirt and debris that's getting kicked up underneath your vehicle. It helps keep little particles and debris from getting into your engine and causing any type of damage that would otherwise harm your vehicle and its overall performance.