When you're the proud owner of a vehicle, you want to take every step possible to keep it in great shape. This includes scheduling oil changes and multi-point inspections. However, there are a few services that you can do yourself, most notably-changing your windshield wipers.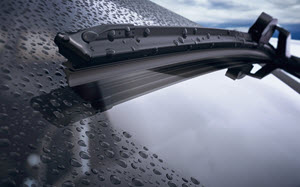 If you don't know how to change windshield wipers, you've come to the right place. Our team at St. Charles Nissan is going to explain the process of changing windshield wipers for drivers like you in the St. Charles, St. Louis, and Saint Peters area. We'll also explain what makes your windshield wipers wear, and what you can do to keep them lasting.
What Wears Your Windshield Wipers?
The most common factor that begins to wear on your windshield wipers is dry friction. Windshield wipers work best when rain is falling at a steady pace. The wipers, depending on the speed you set, will wipe the rainfall away from your windshield so you can increase your vision while driving during stormy weather.
A good amount of drivers forget to turn off their windshield wipers during dry patches or a little while after the storm has passed. When the wipers scrape across the dry windshield, it can have detrimental effects. Dry rubbing will start to shave away the rubber blades. It will also create more resistance for the wiper motor, which could inevitably get jammed or malfunction if something slips out of place.
How to Make Your Windshield Wipers Last
Luckily, there are a few techniques and tricks that can help you make your windshield wipers last longer. The most obvious one is not having them on when the windshield is dry. These steps are easy and low-cost.
During an expected snow storm, you should lift your wiper blades up. It helps prevent them from freezing to your windshield, and it makes snow removal a lot easier. You can also use washer fluid to clean your wiper blades, which will make them stronger in the winter. Another convenient way to keep your wipers lasting is by parking your vehicle in the shade. During the summer when the weather is hot, the sun can actually begin to melt the rubber blades, making them crack or tear and rendering them useless.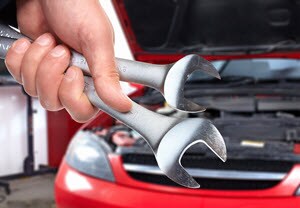 Changing Your Wiper Blades
Knowing how to change windshield wipers is crucial if you want to handle your own routine maintenance. Be sure to get the right wiper blades that are designed specifically for your vehicle. When you have the right blades, you'll be ready to change them out so your new ones can take over at wiping the rain or snow away while you're driving. Follow these simple steps and you'll be good to go!
Step 1: Extend the wiper arm and locate the release clip. 
Step 2: Pop open the clip and slide your wipers off of the hook. 
Step 3: Take your new wipers and slide them over the hook, close the clip, and lock them into place. 
Step 4: Be sure to test your windshield wipers to see if they're functioning properly.
Do you need new wiper blades or more information? Contact us at St. Charles Nissan-we're always happy to lend a helping hand to drivers in the St. Charles, St. Louis, and Saint Peters area.