The 2020 Nissan Altima is a lot of things. It is comfortable to drive. It is an efficient car that is perfect for commutes to work, the grocery store, and anywhere else.
Above all, though, it is a safe ride that gives you the confidence and peace of mind you want each time you head out on the roads of St. Charles, St. Louis, O'Fallon, and Saint Peters, MO. Here to show drivers what makes the 2020 Altima a safe vehicle to drive, our St. Charles Nissan team details the various Nissan Altima safety features below.
A Safer Driving Experience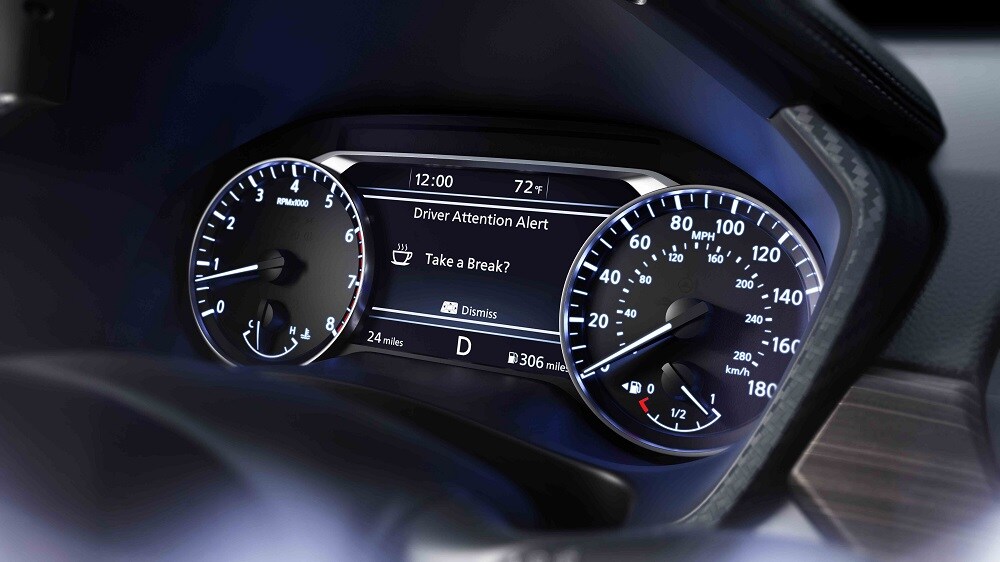 As you drive the 2020 Altima, there are a lot of systems at work making adjustments to keep you steady while traveling along. You might not even notice when they make on-the-fly changes, but they are constantly monitoring the road and your driving to make sure you are staying safe.
This includes the Vehicle Dynamic Control (VDC) system, which can detect if you oversteer or understeer. When it recognizes this happening, it will reduce engine power and apply brake pressure to specific wheels to keep you in control.
Also making sure your drive stays stable at all times is the Traction Control System (TCS). This can detect any time there is wheelspin and instantly reduce the throttle, so you gain control again immediately. There is also available Intelligent All-Wheel Drive (AWD) that will give you the grip and traction needed whenever road conditions change.
Driver-Assistive Technology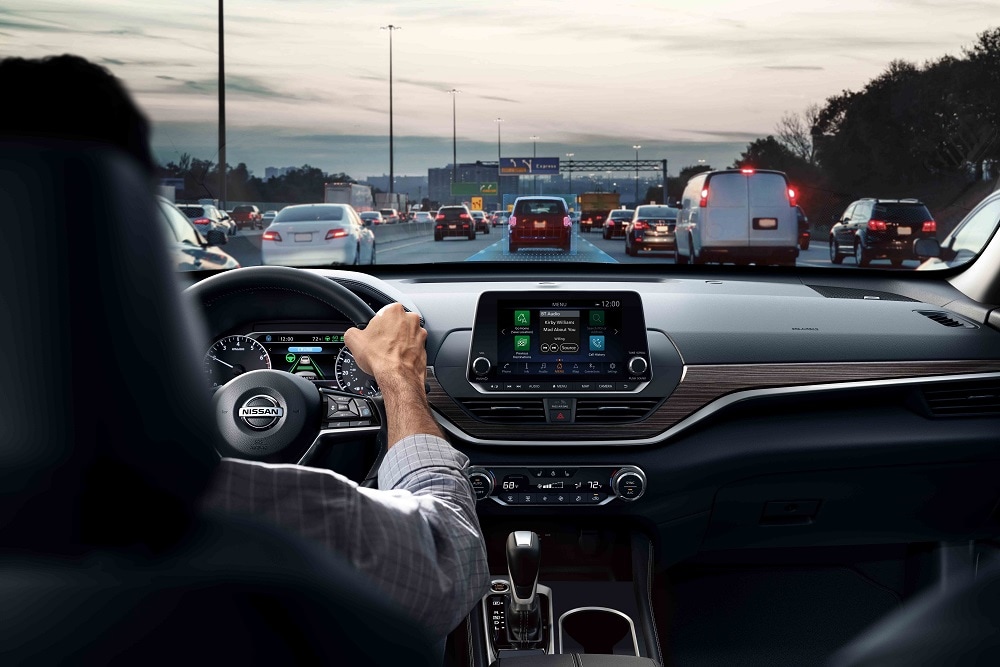 The 2020 Altima also comes with technology features that help you avoid potential collisions. With its range of driver-assistive features, you will stay alert of any changes to your driving or your surroundings. Standard systems that the Nissan Altima comes with include:
Intelligent Forward Collision Warning: Your Altima will keep you alert of any vehicles that suddenly slow down in front of you.
 
Automatic Emergency Braking: If you don't brake quickly enough, this system will be able to slow you down before a collision occurs.
 
Intelligent Driver Alertness: Have you been driving for a while? This system can detect when you are becoming tired, so you know when it is a good time to pull over, stretch your legs, and take a break during your next road trip.
There are even more driver-assistive features you can get with the Nissan Altima. These include available Blind Spot Warning and available Rear Cross Traffic Alert. With these, you'll be able to merge, change lanes, and reverse out of parking spots with confidence.
Nissan Altima Safety Ratings
With all of its advanced safety features, it is no surprise that the 2020 Nissan Altima is highly rated in terms of safety. The 2020 Altima received a 5-Star Overall Safety Rating from the National Highway Traffic Safety Administration (NHTSA). The Insurance Institute for Highway Safety (IIHS) also named the 2020 Nissan Altima a 2020 TOP SAFETY PICK when equipped with available front crash prevention and specific headlights.
Drive with Confidence in the 2020 Nissan Altima
If you are looking for a new car that is designed to keep you safe and out of harm's way, the 2020 Nissan Altima is sure to give you the peace of mind you want. On top of that, it offers a fun and comfortable ride wherever you are heading around St. Charles, St. Louis, O'Fallon, and Saint Peters, Missouri.
Come explore what else the 2020 Altima offers here at St. Charles Nissan. Stop by today to see our inventory and to take a test drive in the Nissan Altima.