Drivers in the St. Louis area can count on us when it comes time to finding a new, reliable vehicle. Not only do we have a well-stocked inventory of Nissan models, but our team is also able to help you pick and choose the specific car and payment plan that fits your lifestyle.
Working personally with you, we will help you leave with a ride you will be ready to enjoy for years!
About St. Louis
St. Louis earned the nickname the Gateway City because it was referred to as the gateway to the West when it was first settled as a fur trading post. Today, St. Louis is one of the most popular cities in the Midwest. Its most notable piece of architecture, the Arch, is America's tallest monument.
St. Louis also is home to several great breweries, most notably Anheuser-Busch, which produces several kinds of beer, including Budweiser, Michelob, Stella Artois, and Shock Top. Take a tour of the brewery to learn about what goes into making one of America's most famous lagers.
Take another tour while you're in St. Louis at the famous Missouri Botanical Garden. Walk through the garden and admire the beautiful plant life. You can also learn about gardening and sustainability from experts in the field.
Our Nissan Dealership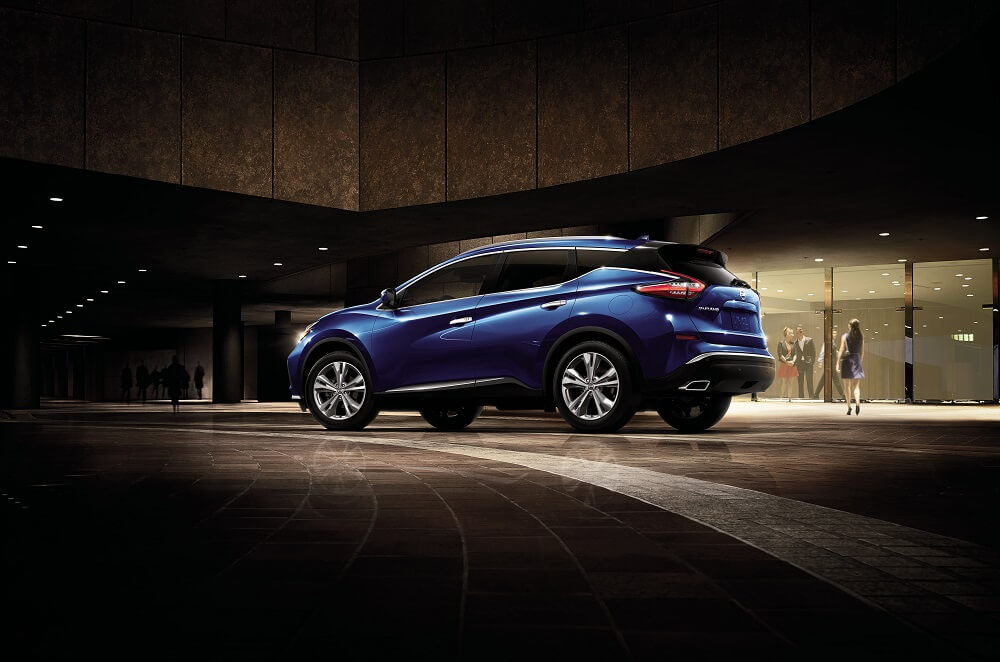 Taking the family around St. Louis is a great idea for fun, but getting around town will be a little difficult if you don't have a set of wheels. At our Nissan dealership near St. Louis, we can help you with that. Whether you're interested in a midsize sedan, like the Maxima, or you're looking for something with more authority, like the Pathfinder, we'll help you find the right vehicle for you.
For your convenience, you can browse our entire inventory online. Here you can search based on the model, trim level, or even specific features you want in your new car. Then when you find the one that matches what you are looking for, schedule a test drive with us.
This way, you can experience what it will be like driving that specific Nissan. This will also give you the chance to talk to one of our knowledgeable team members, who can answer any questions you have about a particular trim level, the specs of the vehicle, or any other aspect of any of our Nissan models.
Fun and Easy Research
You can also get a great idea of what the various Nissan models provide for you by reading through our car reviews. Right here on our website, these resources will let you learn about your favorite Nissan models and the great technology that comes with them, such as Bluetooth®, navigation systems, or voice-activated technology.
You can even see which models have the performance you are looking for or enough space for your family. We also have car comparisons that you can explore. These will show you just how well various Nissan models stack up against the competition! All of this will help you narrow your search down and know exactly which Nissan model has everything you personally need in your new vehicle.
Professional Financing for Your Nissan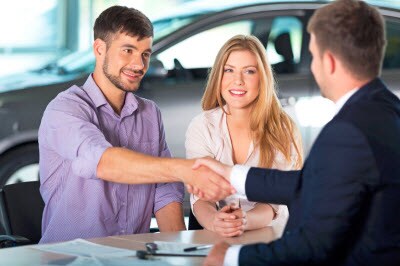 After you've decided on your new car, our team of financers will take over and provide you with your options. They will go over both the benefits of buying your Nissan or leasing your new car. This way, you can determine whether owning your car is the best option for you or it makes more sense to drive your Nissan for a few years then upgrade again with a lease deal.
Our finance experts will ultimately work diligently with banks and lenders to find you the best deal possible. Part of getting you the best deal is also seeing if you are eligible for any of our programs that help with your investment. Some of the programs we offer include our College Grad Program for recent graduates and our Nissan Military Program, which is our way of thanking those who have served for our country.
Even get a jump start on the process by applying for financing before you stop in to meet with one of our finance experts. Your satisfaction is our number one priority, so we want you to be happy with your new Nissan!
State-of-the-Art Service Center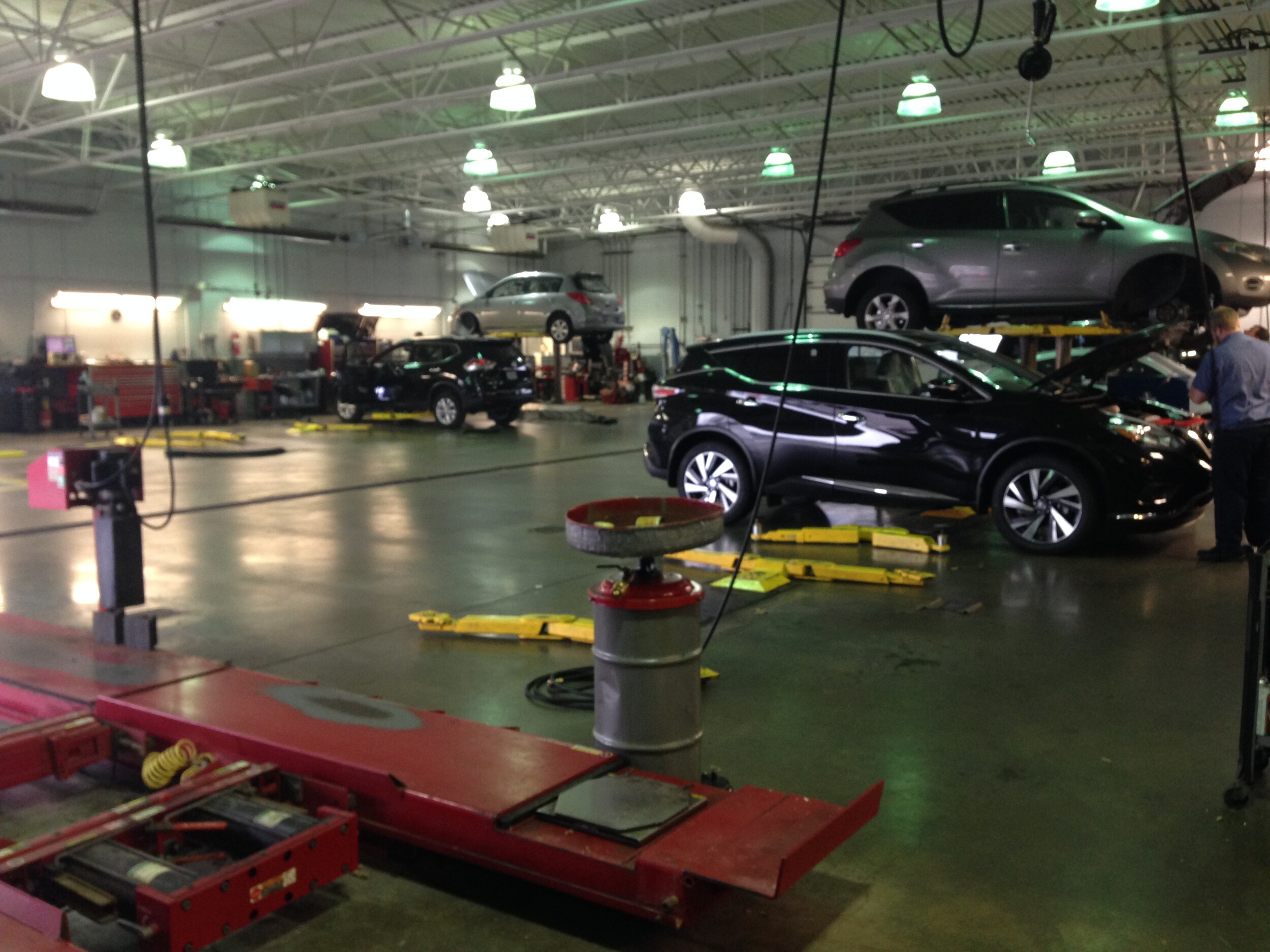 When you purchase your new car from us, you'll also have access to our high-tech service center. Our team of highly trained service technicians can handle any problem that may come across your new Nissan.
If you notice a warning light on your dashboard or hear an unusual sound while braking, just schedule a time to have your car serviced, and our technicians will be happy to fix the issue for you. Using the latest diagnostic equipment and having a great deal of experience working on Nissan cars, they will be able to quickly figure out what is causing the problem and get to work right away on getting your vehicle back to driving safely and smoothly. 
They'll even provide you with your factory-recommended maintenance schedule, so you'll know the best time to come in for service. This lets you keep up to date on all the services your vehicle will need from oil changes to brake pad replacements, so it continues to perform at its best for many miles to come. All replaced parts will be exchanged with high-quality components that fit your specific Nissan.
Whether you are stopping by for a repair or just need a quick tire rotation, you can sit back and relax with a cup of coffee and log onto our Wi-Fi or watch TV while our technicians attentively work on your car.
St. Louis MO Nissan Dealership
At St. Charles Nissan, we're proud to serve drivers like you in the St. Louis area. Check out the various Nissan models we have for sale by browsing through our inventory listed on our website.
Then be sure to stop by to see any of these vehicles up close and even take a test drive of the Nissan you want to cruise around the city in!