Keeping your Nissan Pathfinder in great shape near St. Charles, St. Louis, O'Fallon, and Saint Peters means making sure you stay on top of its routine maintenance. It's essential to do this, because it keeps your warranty intact and ensures that your SUV keeps running like a new car. Plus, it involves more than just a basic oil change every six months.
Of course, it can be very helpful to know what to expect on each visit, and that's why we're happy to provide this guide. Explore what happens at each visit on your Nissan Pathfinder maintenance schedule so that you can always keep your vehicle running up to factory specs.
Regular Nissan Maintenance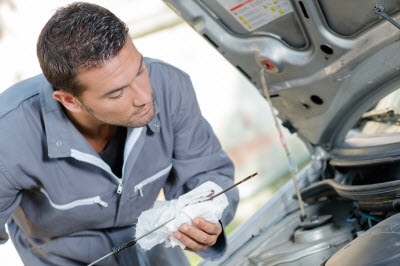 Regular Nissan maintenance is essential to keeping your car running like new for many years to come. It's generally conducted every 5,000 miles, and each check will contain all of the items at prior multiples.
By staying on top of your regular car maintenance, you'll be making sure that your Nissan Pathfinder continues to run at top performance, while ensuring there are no problems with your ongoing factory warranty. It's the best way to keep your Pathfinder in the best shape possible and ensure that it's a faithful companion for many years to come.
5,000 Mile or 6-Month Maintenance
Every 5,000 miles, or every six months (whichever comes first), you'll want to replace the oil filter and engine oil in your car. Additionally, you'll want to rotate your tires. If you drive the car hard, your complementary inspection will involve your exhaust system, drive shaft, steering system, and other important wear-and-tear items.
10,000-Mile or Annual Nissan Pathfinder Maintenance
Your Nissan Pathfinder car maintenance at 10,000 miles (or every year) will again see your basic 5,000-mile service performed. In addition, you'll get an inspection of your transmission, brake system, CVT fluid or other transmission oil or fluid, differential oil, drive shaft, propeller shaft, and transfer case oil (if necessary).
15,000 Miles or 18-Month Service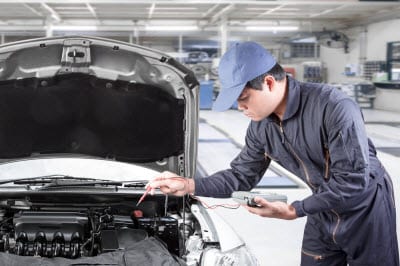 At 15,000 miles, or every 18 months, you'll again get your 5,000-mile service done, as well as replacing the batteries in your Intelligent Key.
20,000-Mile or 2-Year Service
Every two years, or 20,000 miles, you'll get your regular 10,000-mile service, plus your brake fluid will be replaced. In addition, a number of things will be checked, including your transmission fluid, suspension, brake system, exhaust system, ball joints and axles, drive shaft boots, fuel system from lines to tank to vent hoses, steering system, transfer case oil, and more.
60,000 Miles & 105,000 Miles
After your vehicle has reached 60,000 miles, you'll want to follow the same schedule as the 20,000-mile check. You'll also want to replace the air cleaner filter, as well as the in-cabin microfilter.
If your Pathfinder continues to run well after 105,000 miles, then you've done an excellent job at keeping up with its maintenance. During this inspection, the only new item that needs to be added is replacing the spark plugs.
Get Your Pathfinder Service at St. Charles Nissan
If you're in need of Nissan Pathfinder maintenance near St. Charles, St. Louis, O'Fallon, and Saint Peters, then St. Charles Nissan can help. Our technicians are specially trained and certified to work on all Nissan vehicles. We'll get you in and out, take care of all the necessary services, and keep it running strong.
Give us a call for your Nissan maintenance appointment today!