If you're a driver in O'Fallon, St. Louis, Saint Peters, or St. Charles looking for a crossover SUV that can help you haul heavy loads, Nissan may just have your perfect vehicle. When you're looking for an SUV with substantial towing capacity, the Nissan Pathfinder is a sure bet with its 6,000-pound max tow capacity-considerably more than other vehicles in its class. Learn a little more about what you can tow with the Nissan Pathfinder, and discover some of the other benefits of choosing this powerful crossover SUV.
Engine Power and Towing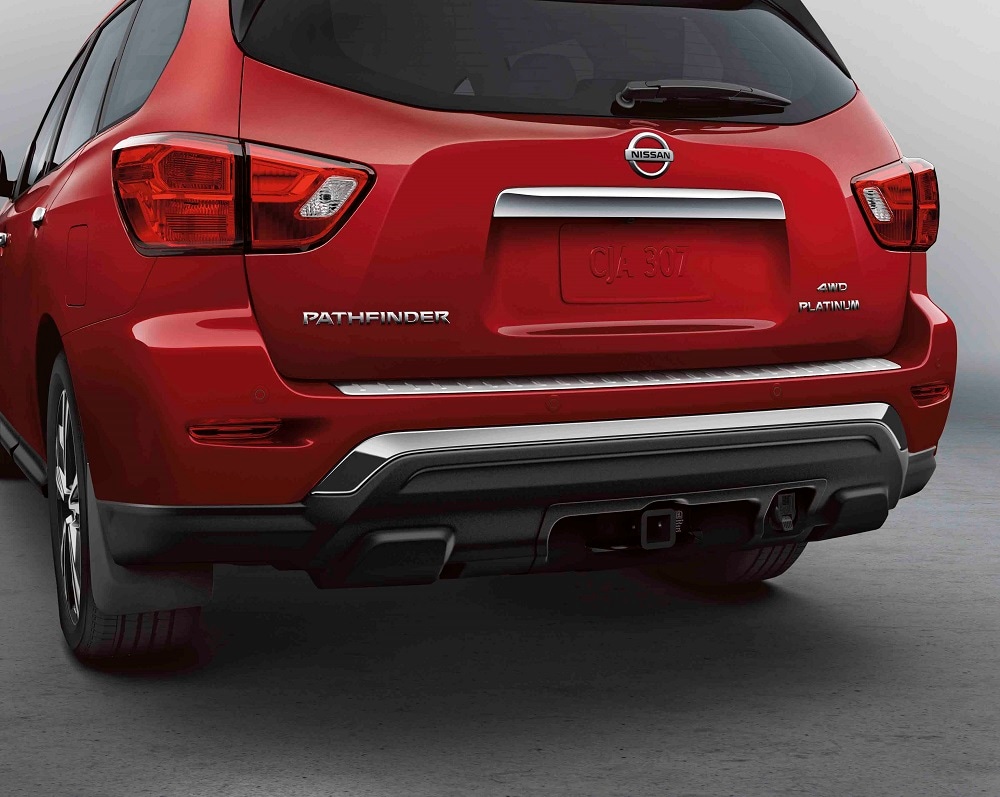 With the proper equipment, the Nissan Pathfinder towing capacity is 6,000 pounds. Having this much towing power means you'll easily be able to haul a wide range of equipment, including small boats and campers.
The reason that the Pathfinder can provide such impressive towing ability is its powerful engine. In every version of this SUV, you'll find an unstoppable V6 direct-injection gas engine that outputs 284 horsepower for quick acceleration and 259 lb-ft of torque for big towing ability.
The engine of the Pathfinder is paired with a continuously variable transmission that effectively transmits engine power to your wheels so that you have a great driving experience. Also, because the Pathfinder offers a sleek crossover body, you'll have much better handling and stability while towing than you might with a truck of similar size.
Features That Make Towing Safer
When you're towing equipment with your Pathfinder, you want to know that you're going to be safe. Fortunately, this SUV offers a selection of safety features that will keep you secure, whether you're trailering or simply taking a spin around town.
Every Pathfinder model comes standard with Forward Collision Warning with Automatic Emergency Braking. This system can gauge the distance between your SUV and another vehicle, and will alert you if it detects a potential collision. If you don't respond to this warning, this feature will apply your brakes automatically to prevent a wreck. Forward Collision Warning is especially useful when hauling a boat or trailer, because the extra weight requires more stopping distance.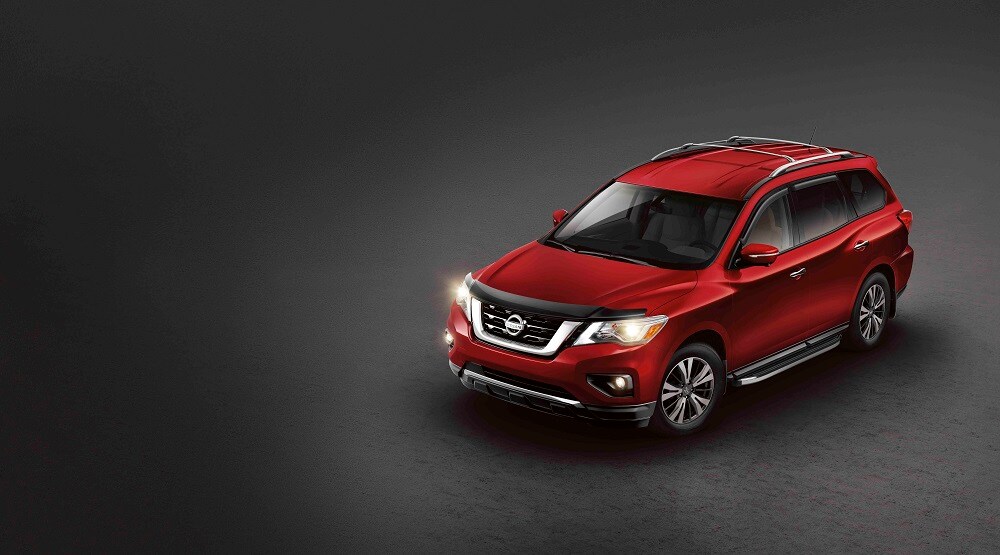 Blind Spot Warning with Rear Cross-Traffic Alert is an available safety feature that is also very useful when you're towing something with your Pathfinder. Having a trailer attached to your SUV will increase the size of your blind spot, so it's important that you're aware when another vehicle is outside your field of vision. By alerting you to the presence of other vehicles, the Blind Spot Warning system will make it less likely that you'll steer your SUV and trailer into another automobile.
A surround-view camera is also available, and the 360-degree view that this camera system provides will make navigating your trailer much easier.
Visit St. Charles Nissan
If you have any questions about the Nissan Pathfinder towing capacity, or if you're ready to take this exciting crossover SUV for a test drive, you should take a trip to St. Charles Nissan. We provide a gigantic selection of new and pre-owned vehicles, meaning you can visit our lot and quickly find a model that meets your precise wants and needs. Our goal is helping you find an automobile that fits you like a glove, and our team won't rest until you're on the road in Saint Peters, St. Charles, O'Fallon, and St. Louis in the vehicle of your dreams.