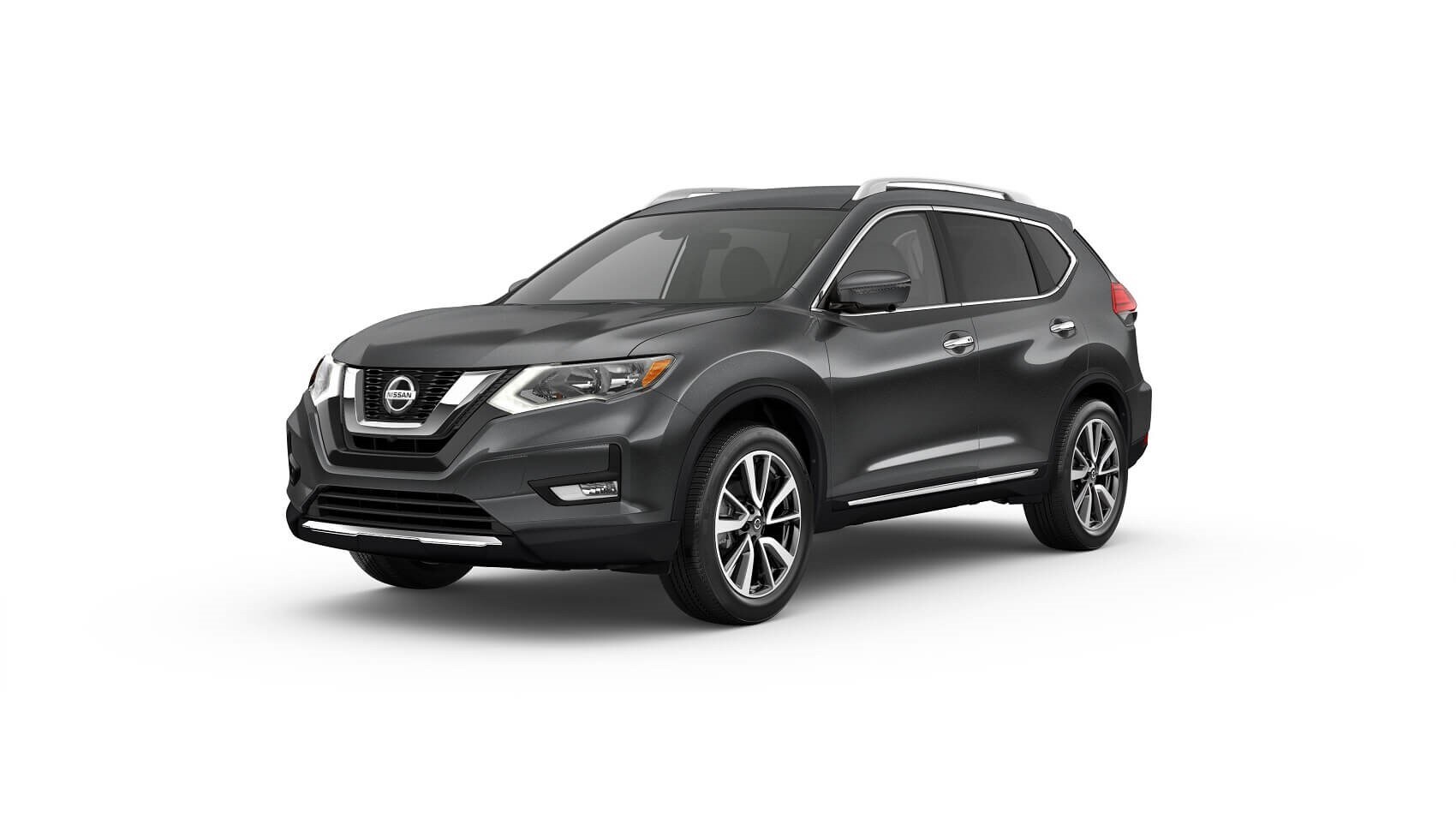 Nissan has been on the cutting edge of safety for years, and the Nissan Safety Shield® Technologies are just their latest development. It comes with a wide array of features that you can really get behind.

If you'd like to learn more about the confidence and peace of mind that these features can bring to your drives through St. Charles, St. Louis, O'Fallon, and Saint Peters, MO, our team at St. Charles Nissan created this guide.
Nissan Safety Shield 360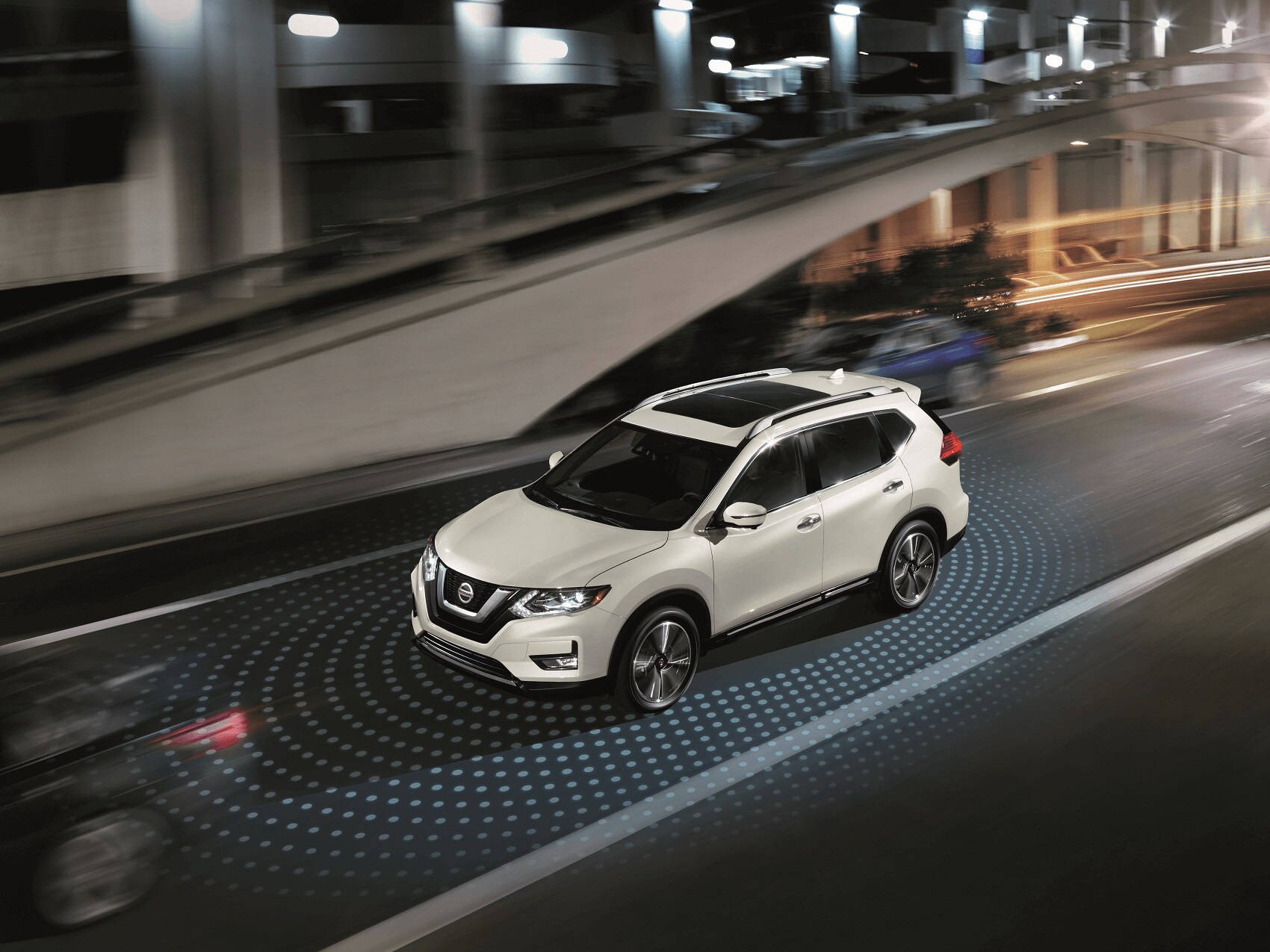 Safety Shield® 360 is aptly named. It comes with six safety features that protect you on all sides. They come standard on the Nissan Rogue, the LEAF, and the Altima, and they're available on several other Nissan models. Here are the technologies you'll find:

1. Automatic Emergency Braking with Pedestrian Detection
This Nissan Safety Shield® Technology will provide audio and visual alerts when it detects an imminent collision with another vehicle or even a pedestrian. It can even apply the brakes to help lessen the severity of the collision or possibly avoid it altogether.
2. Lane Departure Warning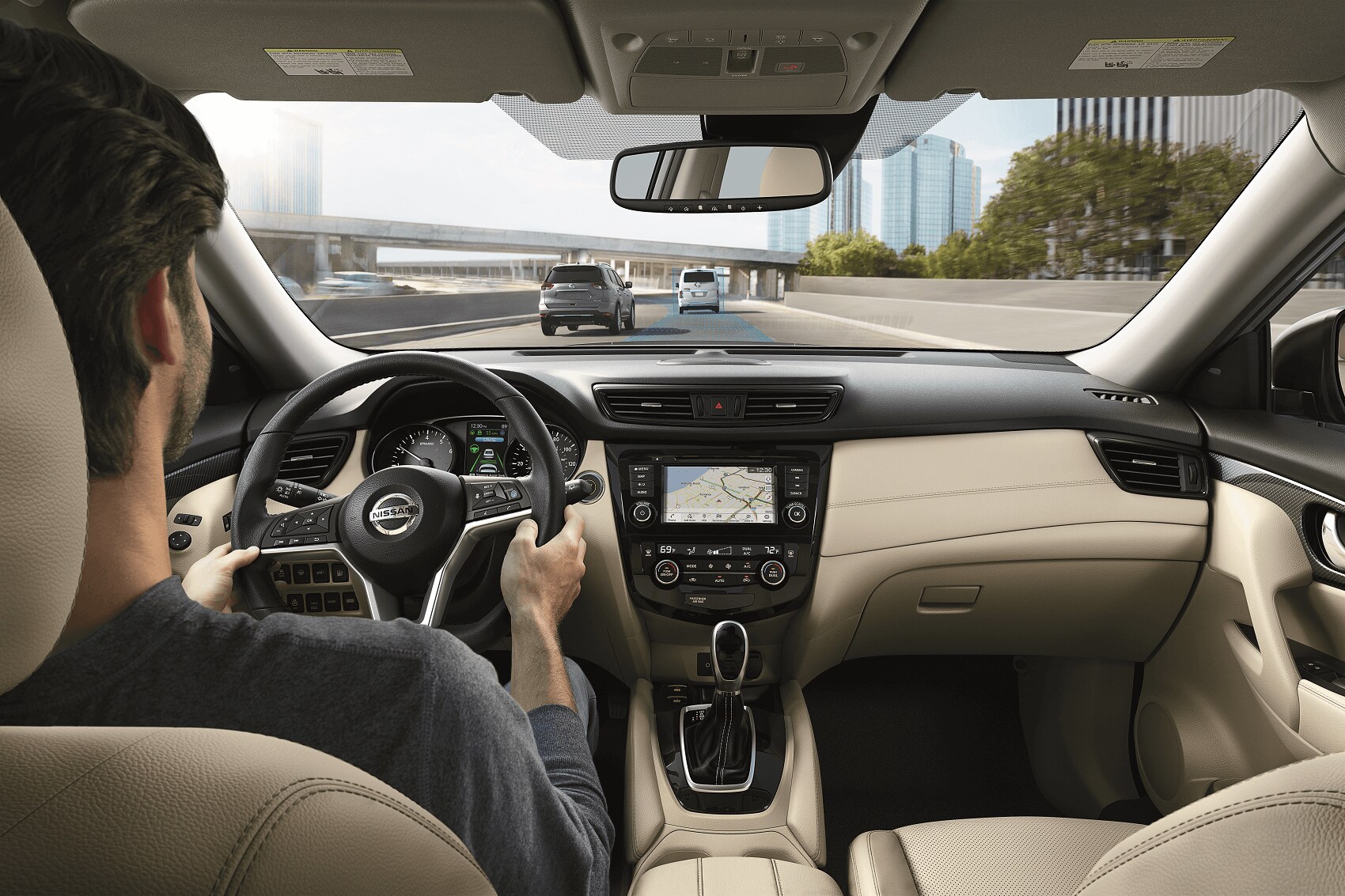 When you're cruising down the open road and start to drift from your intended lane, this technology will give you a warning. That way, you can get back to center, and change lanes when you're ready.

3. Blind Spot Warning
The Lane Departure Warning works hand in hand with the Blind Spot Warning system. This Nissan Safety Shield® Technology will help keep track of vehicles as they enter your blind spots. It'll let you know when there's a car there with a chime, so you can change lanes safely.
4. High Beam Assist
High Beam Assist will not only help you see better at night; it will also make you a more courteous driver. As you're cruising down a dark road, you'll be able to see everything that lies ahead. When headlights appear down the road, this technology will switch to low beams, so your fellow driver can pass in peace.
5. Rear Cross Traffic Alert
Nissan Safety Shield® 360 will give you more confidence in congested parking lots as well. It comes with Rear Cross Traffic Alert, which will warn you of approaching vehicles when you're backing out of tight parking spaces.
6. Rear Automatic Braking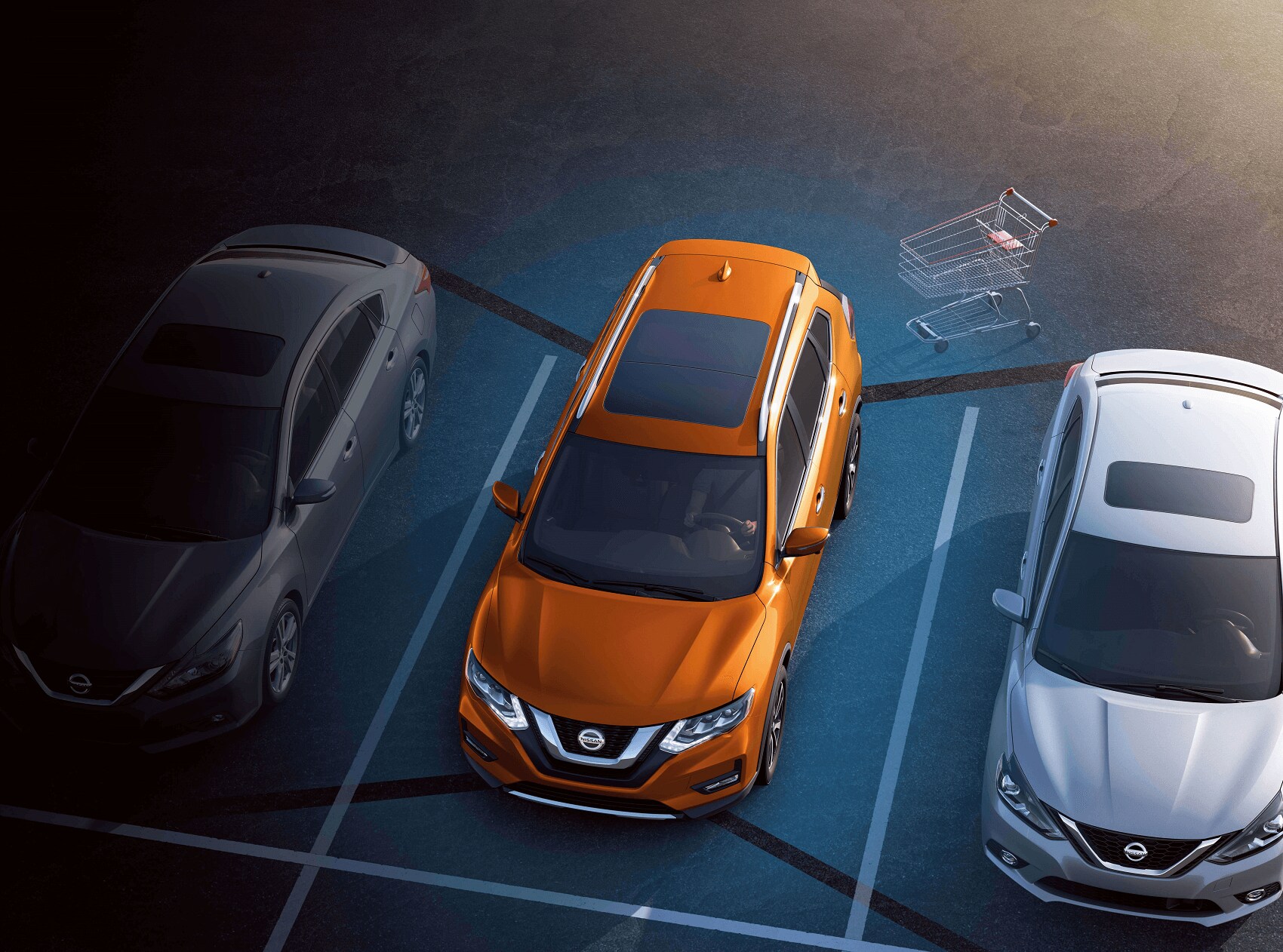 You'll have even more confidence with Rear Automatic Braking. It will warn you when you get too close to an obstacle behind you. Whether it's a curb, another vehicle, or that pesky shopping cart, you'll be alerted to its presence. If you don't react in time, this system may activate the brakes to lessen the severity of the impact.

Other Safety Systems
Nissan Intelligent Mobility™ extends your peace of mind beyond the Safety Shield® 360 Technology.
Intelligent Forward Collision Warning is one feature that will add to the confidence you get with Automatic Emergency Braking. It can monitor up to two cars ahead of you and will alert you when it detects a slowdown.
There's also ProPILOT Assist. It's optional on select Nissan models. It's an advanced cruise control system that maintains a set speed while keeping a safe distance between you and the car ahead. It can even provide gentle steering assistance to help keep you in your lane.
Put the Safety Features of Nissan to the Test!
Now that you know what features come with Nissan Safety Shield® Technology, it's time to see what they can bring to your daily drives through St. Charles, St. Louis, O'Fallon, and Saint Peters, Missouri.
Step behind the Safety Shield® with a test drive at St. Charles Nissan today!