Here at St. Charles Nissan, we understand that an oil change probably isn't the first thing on your mind when you drive past the beautiful Gateway Arch.

We also know that this city has so much more to discover, and behind the wheel of your Nissan you can see it all. That's why an oil change near St. Louis, MO, is important. It'll keep your Nissan running great for years to come. Keep reading to see how our service center can help!
Schedule your oil change online here!
Signs You Need an Oil Change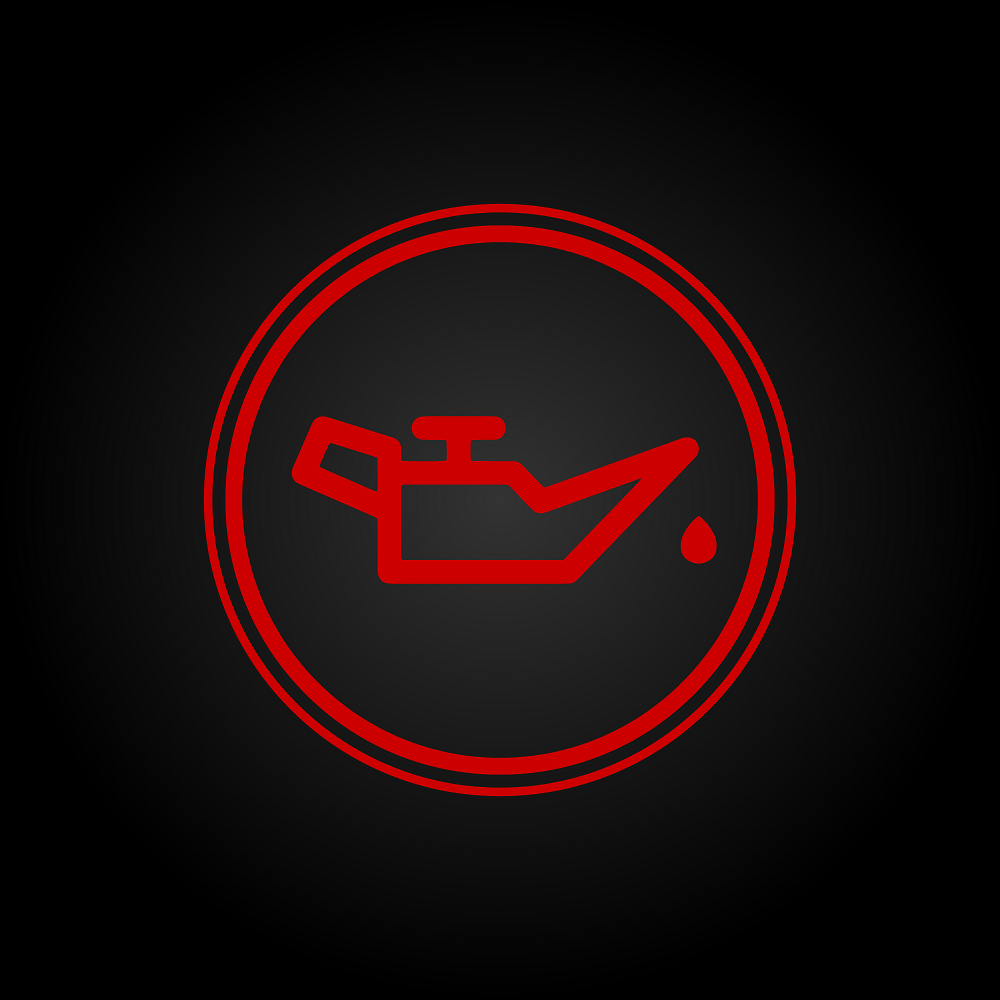 Most mechanics recommend having your oil changed every 3,500 miles or three months, whichever comes first. You can also check your owner's manual. There you'll find the specific interval for your Nissan model.

If you can't remember the last time you had an oil change near St. Louis, keep a lookout for some of these signs:
Illuminated maintenance reminder
Check Engine or Oil Warning dashboard lights
Knocking sounds in the engine
Smell of burning oil
Whether you're heading over to the Saint Louis Zoo with the kids or just going to grab a bite to eat at Pappy's Smokehouse, if you notice these signs, bring your Nissan in for an oil change.
Visit our service center to schedule your appointment.
What Does Oil Do?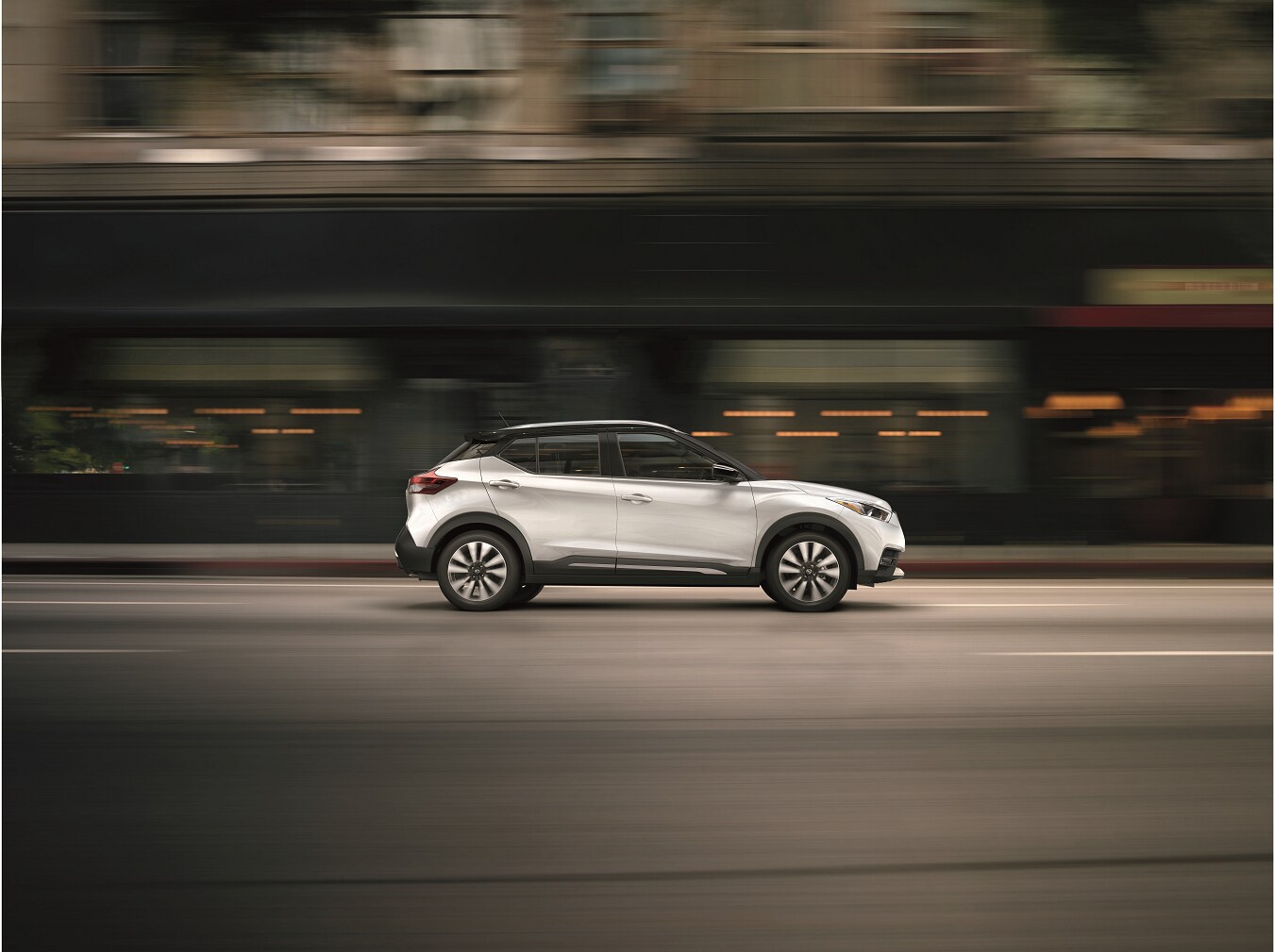 Now that you know how to tell when you need an oil change, you may be wondering why they're so important.

Oil has two main functions. It works to keep all the moving parts in your engine lubricated. This reduces friction and helps keep the engine cool. Oil also helps keep your engine clean. As it cycles through, it gathers up dust, dirt, and metal fragments, so your vehicle can keep performing at its best.
Over time, the oil in your Nissan gets dirty and begins to deteriorate. This makes it less effective when completing these tasks. That's why having fresh and clean oil in your vehicle is so important.
An Oil Change at Our Nissan Dealer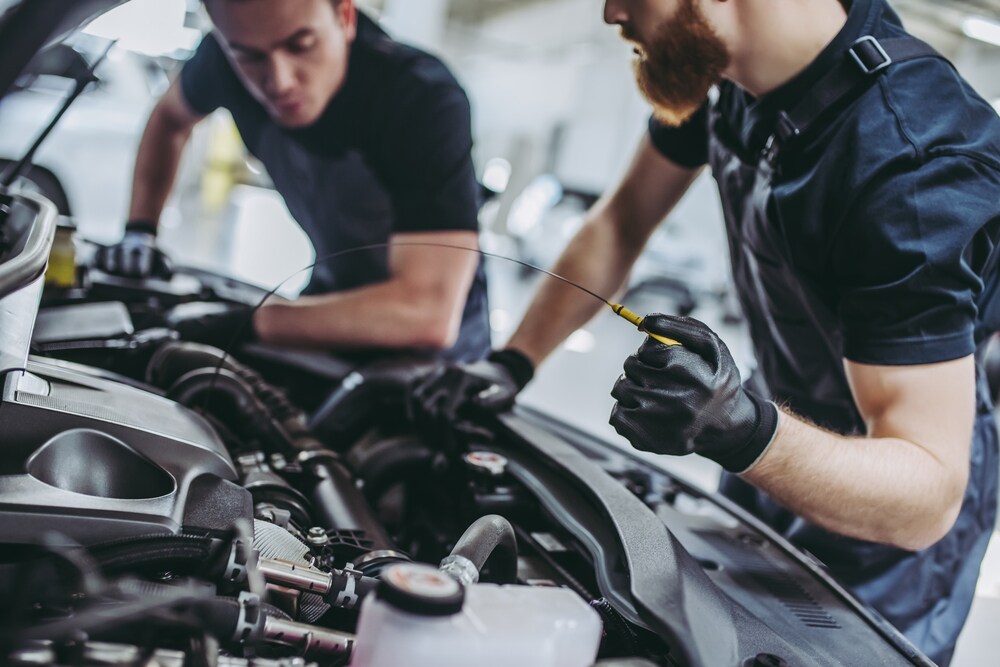 The certified technicians at our service center have been handling oil changes for years. With their experience and cutting-edge equipment, they can have you back out on the road with fresh oil in about 30 to 40 minutes.

They start the oil change process with an inspection of the oil that's already in your vehicle. They'll check to see how dirty it is and how much is left. Then, they'll drain the system and properly dispose of the dirty oil. After that, they can refill your Nissan with the product that meets its specific needs.
To help drivers in St. Louis get oil changes and other required maintenance, we also have a rotating list of service specials. You can check them out online!
Schedule an Oil Change Today!
If you're heading over to Busch Stadium to see a ballgame or going to grab a drink at 4 Hands Brewing, you may want to think about getting an oil change near St. Louis first. So, come see us here at St. Charles Nissan, and we'll get you back out on the road in no time!