Veterans Day is an important holiday to honor. It serves as a reminder to those who fought to keep our country safe from tyranny and oppression. Every November 11th, we honor those who left their home to fight for their country.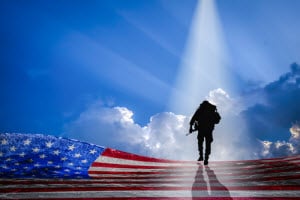 However, marking a day in the calendar isn't the only way we can show support for these heroes. There are several organizations in the St. Louis area that provide assistance and support for veterans. Here are the top 3 veteran's organizations in St. Louis that you can support this Veterans Day. 
Disabled American Veterans
Disabled American Veterans, or DAV, is a non-profit organization whose goal is to fulfill the promises to the men and women who served their country. This organization provides support for disabled veterans in the form of transportation for medical appointments, and assisting veterans with benefit claims.
In 2015, DAV helped their veterans get more than $4 billion in new and retroactive benefits. You can help support this great organization through various different methods. You have the opportunity make a donation, give a gift, volunteer, or sponsor. 
The Mission Continues
The Mission Continues works to help veterans adjust to life at home. The transition from the battlefield can be a tough one, but the Mission Continues works to help veterans adapt to the normal everyday life at home with their family. This organization helps veterans find purpose through community impact and local organizations. They work with these organizations to help solve challenging issues facing the communities in which they live.
To help support this non-profit organization, you can donate a one-time gift, or continued support. You can even contribute to various fundraisers that the veterans of The Mission Continues help put together. Some of these events are marathons, mud runs, trivia nights, and even fishing tournaments. 
Veterans For Peace
Veterans for Peace is an organization made up of veterans, family members, and friends who are dedicated to spreading the word of peace by highlight the costs of war. Not just financial costs, but emotion, physical, and psychological costs. Currently, Veterans for Peace has more than 120 chapters across the country, and even abroad.
Their goal is to help end the arms race in hopes of reducing and eliminating nuclear weapons. They also strive to retrain our government from getting involved in the internal affairs of other nations.
Veterans for Peace is a great organization with the strong goal to embrace peace in all of its forms. To help this organization, you can donate money or a vehicle. If you happen to be a veteran, you can even join this organization to share your story and spread the message of peace. 
All of these organizations proudly support veterans, but in order to continue their great work, they need your help. The veterans help our country by putting their life on the line, and all they're asking for is a little help. Support any or all of these organizations to honor veterans on Veterans Day.