If you're a resident of Ballwin, MO, then you know you live in a beautiful city. With its picturesque neighborhoods, abundance of parks, and bustling commercial area, it's certainly a great city to start a family. Ballwin made it on the 100 Best Places to Live in America list by Money magazine. This city even made the list several times.
While this city is ideal in terms of quality of life, convenience, and beauty, getting around can be tough if you don't have a car. But you don't have to buy a car fresh off the assembly line because there's a used car dealer near Ballwin where you can find a quality pre-owned vehicle.
Our Dealership and Inventory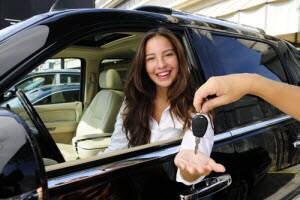 At St. Charles Nissan, we carry a wide variety of makes and models. As a used car dealer near Ballwin, we try to be as helpful as possible to drivers who are actively seeking a used car. While you could head down to our dealership to get a sense of what we offer, you actually don't need to leave your house to see what we have in stock.
Just kick back and relax while you use your computer to browse the used car inventory on our website. To make your browsing experience easier and more efficient, you can use our search filters. These filters allow you to browse by make, model, price, mileage, and features. You can easily find a vehicle with a premium audio system, heated seats, or a moon roof. 
A Fun and Memorable Experience
As a used car dealer near Ballwin, we know the importance of customer service when shopping for a used car. We break away from the clichés of the run-of-the-mill used car dealer. Instead of employing cold sales pitches, we educate our guests about the different vehicles on our lot. We don't want you to rush into your decision. Instead, we want you to have a good time and relax while going over the different options.
After a while, you'll come across a vehicle that intrigues you. Let us know you like it and we'll put you right in the driver's seat. When you're out on the road for the test drive, you'll learn a great deal about the car in terms of what it offers and what it can do. It'll help you decide if the vehicle is right for you. 
Getting a Great Deal
When you find your next car, our team of financiers will help you get a deal that's right for you. They'll work tirelessly with local banks and lenders to come up with a deal that works with your budget. You can even fill out our finance application before you head to our dealership, so we can get started on the paperwork while you get acquainted with your new car. 
Stop in and see us at St. Charles Nissan. We're always happy to help Ballwin drivers find a used car they can rely on.