Nissan may sometimes be a quiet competitor in the sport coupe sector, but drivers who know their muscle cars in the St. Louis area, from Saint Peters to O'Fallon and across St. Charles, know that they're among the best on the roads. The 370Z is a coupe that offers superb performance, athletic handling, and a sleek ride experience.
Of course, we're now into a new model year, and that means an updated model. Fans of the vehicle are always interested to see what the latest version will look like. Let's check out the 2019 Nissan 370Z in a thorough top-to-bottom review, and learn where you can go to see one of these sleek roadsters for yourself today.
2019 Nissan 370Z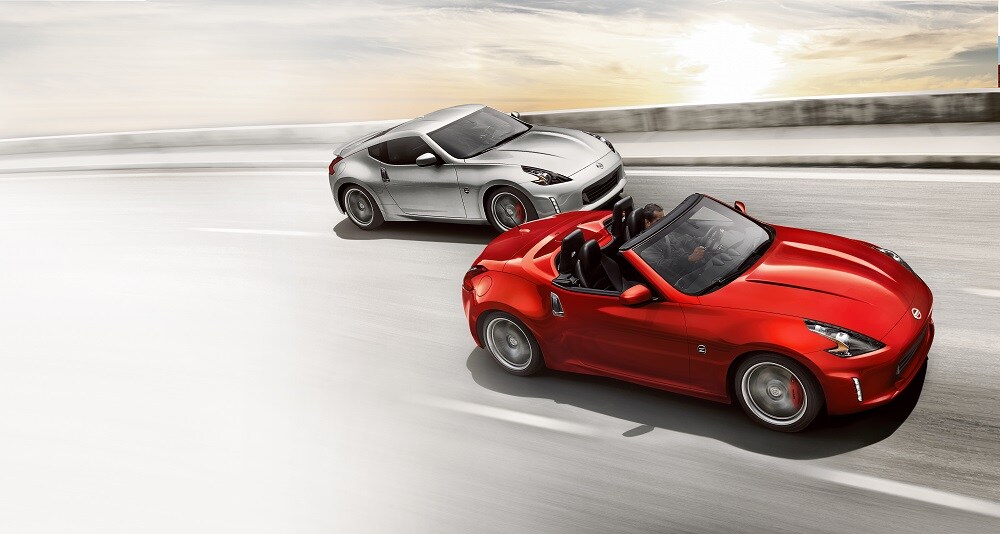 The latest Nissan 370Z hits showrooms with a number of new features, and the loss of one particular option. The car now comes standard with an auto-dim rearview mirror and a rearview camera. The Sport Tech and Touring trim levels have been merged into a single Sport Touring trim, so more features are offered in a single trim level. Finally, there's no longer the option for a manual transmission on the Roadster.
There are two different configurations: coupe and convertible. The coupe comes with four different trim levels: the base, the Sport, the Sport Touring, and the range-topping Nismo. The convertible loses the Sport and Nismo options. The 370Z is powered out of the gate by a V6 engine which delivers 332 horsepower with 270 lb-ft of torque. This is upgradable at the Nismo level (coupe only) with a 350 horsepower V6 which gives you 276 lb-ft. All trims except Nismo have the option of either a six-speed manual or a seven-speed automatic transmission.
Features and Technology
The 370Z is a sports car designed for sports car traditionalists. It's a vehicle that does an outstanding job balancing power and handling in a sleek and stylish, classic sports car design. At the base level, you get xenon headlights and LED taillights, along with daytime running lights. Keyless entry and ignition are a welcome convenience, while cruise control and automatic climate control keep you relaxed and comfortable on the highway. Infotainment-wise, you get Bluetooth® for your phone, as well as six-speaker sound with auxiliary input and CD player.
Stepping up to higher trim levels adds a wealth of other features. These include things like high-end Bose® audio, USB ports, Bluetooth® audio, and satellite radio controlled through a 7-inch touchscreen for upgraded entertainment. You can also get features like sport-tuned suspension, limited-slip differential, upgraded beefier brakes, sport seats, heated power adjust seats and more.
Contact us to learn more about the new features and technology the 370Z has to offer!
Driving Experience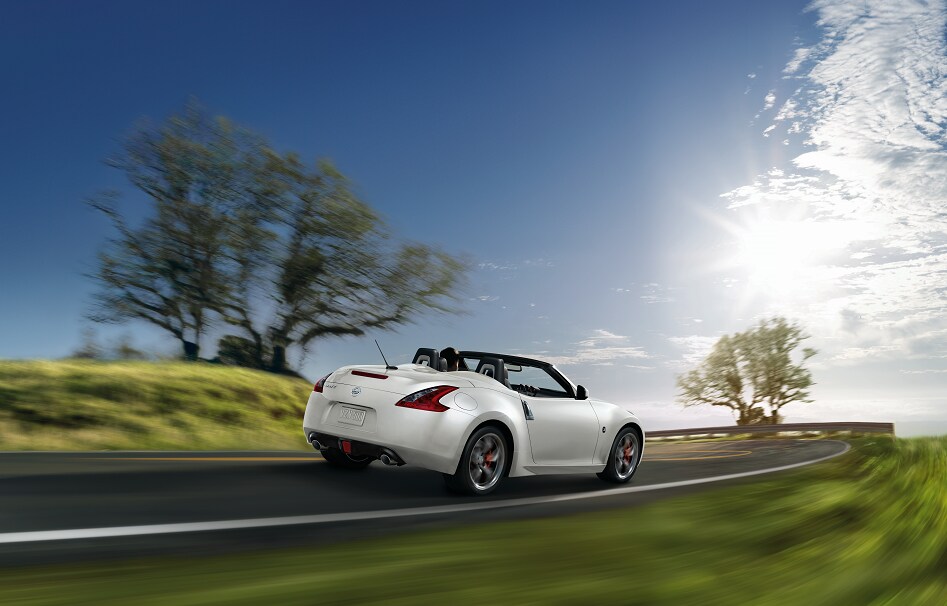 If you're looking for a sporty vehicle, the 370Z is where you want to go. It has fast acceleration, going from 0 to 60 in just over five seconds, brakes confidently, and has athletic steering with great accuracy. It handles well, with great suspension and a solid chassis. Overall, it's a supremely drivable car, and when you step on the gas, you'll enjoy hearing the engine rev up just like a sports coupe should.
See the 370Z at St. Charles Nissan
If you're in the Saint Peters, O'Fallon, or other St. Louis areas, you can see the 2019 Nissan 370Z for yourself at St. Charles Nissan. Stop into our showroom today and ask about testing it out on the local roads!