Since 1979, St. Charles Nissan has served the needs of drivers all across the St. Charles region, including the cities of O'Fallon, Saint Peters and St. Louis, MO. We aren't just a Nissan sales dealership, however. We offer a complete range of services for your car, truck or SUV. That includes some of the very best Nissan engine repair services around. When you need maintenance, recall or warranty fixes, post-accident repair, or any other kind of work on your vehicle, turn to our expert, certified repair technicians for the best engine repair near St Peters, MO.
Basic Nissan Engine Repair Services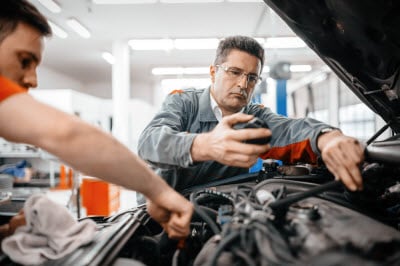 Our certified Nissan engine repair technicians are specially trained experts on Nissan vehicles. They can handle all kinds of services, including the basic ongoing maintenance your engine will need to keep going for years like oil changes, tire rotations, brakes, tune-up services and more. These engine services are the core of our relationship with you and your car, and are designed to keep you from needing major repairs in the future.
Major Services
It's unfortunate, but every car encounters situations where it needs more major engine repair services. Whether it's an aging vehicle in need of timing belt repair, issues after you have an accident, a warranty fix or even a recall, our service technicians can handle that as well. From checking your fuel injection system to performance tuning, hoses, belts and more, we'll get you up and running again as fast as possible with outstanding customer service, the best in genuine, factory OEM Nissan parts, and the highest end repair facilities.
Nissan Engine Repair Near Me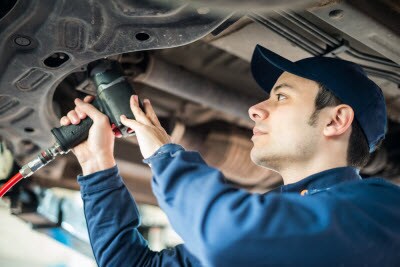 St. Charles Nissan is here to provide engine repairs to the entire region, including the St. Louis metropolitan area and the cities of O'Fallon and Saint Peters. We don't just service Nissan vehicles, either. Even if it's not a Nissan-branded vehicle our technicians will still apply the same expert care to making sure it stays running like new for years to come.
If you're looking for the very best in Nissan engine repair services near me, look no further than St. Charles Nissan. Give us a call or stop in to schedule an appointment today!