Keeping up with routine maintenance is one of the easiest ways to ensure you'll get the best value from your vehicle. Sometimes though, busy schedules get in the way of doing simple but important tasks like bringing your vehicle in for regular oil changes. The service team at St. Charles Nissan understands this common dilemma and works hard to make service appointments as smooth a process as possible.
If you ever wondered how long an oil and filter change actually takes, you'll be happy to know that the answer is: not long at all.  We'll break down the process, so you know exactly what to expect the next time you bring your vehicle in for routine maintenance. Our goal is to help drivers in the St. Charles, St. Louis, O'Fallon, and St. Peters areas make the best decisions, so they can stay both happy and safe on the road.
Why Do I Need to Change My Oil?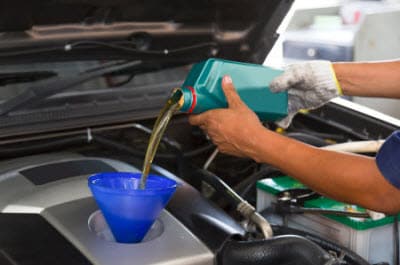 Your engine is the heart of your vehicle. Inside, you'll find numerous metal parts all working together to keep your vehicle in motion. Motor oil serves as a lubricant between all these moving parts, so that each piece runs smoothly and doesn't break down due to dangerous friction. Over time, the oil in your vehicle's engine is exposed to oxidation and begins to degrade and thicken. If not regularly changed, the oil transforms into a dark sludge that can slow down and overheat your engine.
Have you ever heard that ugly grinding sound coming from under a vehicle's hood? There's a good chance that vehicle was in desperate need of an oil change. If you hear something similar from your own vehicle, don't ignore it. Immediately schedule a service appointment to have a trained technician inspect it.
Your owner's manual will tell you exactly how many miles your vehicle can run between oil changes, but the general rule you should follow is every 3,000 - 5,000 miles. The frequency might start to increase the more miles you put on the vehicle, but this range is generally a good rule to follow. Above all, you should always consult with your service technician on the frequency of maintenance appointments.
So How Long Would an Oil Change Near Me Take?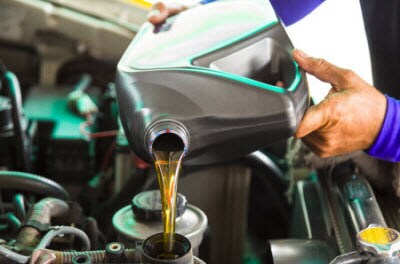 If you've never changed your own oil it can be a time-consuming and potentially messy task, especially if you don't have the correct equipment. Scheduling an appointment at a service center can relieve you of the messy process and can actually save you time in your day. Typically, a routine oil and filter change done by a trained technician with the proper tools takes approximately 15-20 minutes from the time they start.
Time to Schedule Your Upcoming Oil Change at St. Charles Nissan
If you can't remember the last time you had your engine's oil and filter replaced, it's probably safe to assume your vehicle is due. Now that you know how important and simple the entire process is, you should feel confident when you stop by and speak with one of our friendly licensed technicians.
Simply give us a call or schedule an appointment online to learn more about our helpful service center-taking care of drivers throughout the St. Charles, St. Louis, O'Fallon, and St. Peters region.