Unsure how you're going to pay for your new car? Whether you're opting for a speedy commuter car to get you to and from the office, or for a powerful pickup truck for your toughest jobs in St. Charles, St. Louis, and O'Fallon, you'll have the option of buying or leasing your vehicle. If you're unsure which option is best for you, keep reading, because our team at St. Charles Nissan has put together this helpful guide to buying vs. leasing your vehicle.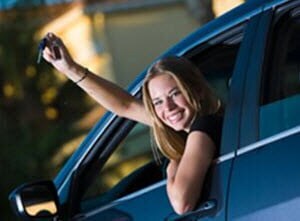 Buying Your Vehicle
If you want to own your car outright and keep it for years to come, buying could be the right choice for you. You'll likely take out a car loan, which you'll pay off each month for a set amount of time.
How to Buy a New Car in Under an Hour
Benefits:
After the set term of your loan, you won't have any payments remaining on the car. All you'll have to do is pay for insurance, maintenance, and gas, so you'll have one less bill to consider each month.
You can set the terms of your loan to suit your financial situation. You can choose the length of time it will take you to pay off the loan, as well as the amount of your payment each month.
You can completely customize the car to your liking, adding custom paint and additional accessories. You'll also be able to drive that car as far as you like, with no limit on the number of miles you can rack up on the odometer.
Cons:
Your payments each month will be higher than if you chose to lease the same car. You're paying for the entire value of the vehicle, rather than simply paying for its depreciation.
When you own the car, you'll likely keep it for many years. Although in theory you can sell the car whenever you like, it's probable that you'll hold onto it, meaning that its features can become outdated.
Leasing Your Vehicle
When you lease a car, you simply pay for the depreciation of its value while you own it. Your payments will be lower, and you'll only keep the car for 3-6 years.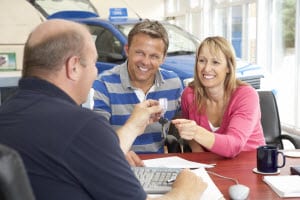 Benefits:
You'll be able to trade up to a newer car every few years. You can simply return your car to the dealership after the term of your lease is over, and opt for something new.
Maintenance and service of the vehicle may be covered in the terms of your lease, so you can keep the car in great shape without having to pay for services.
Your payments will be much lower than if you chose to purchase the same car, since you're not paying for its full value.
Cons:
When the lease is over, you don't get to keep the car. You'll have to lock yourself into a new set of payments every few years.
You'll have to follow some rules designed to keep the car in good condition. You'll likely be limited to the number of miles that you're allowed to drive the car each year, and you can't add any customizations to the vehicle.
Find Your Car
Ready to get behind the wheel of a car you'll love? Contact St. Charles Nissan today to schedule a test drive of your favorite model, and then head to the finance center to discover the payment plan that's best for you.