Weldon Spring, Missouri, is a picturesque community in St. Charles County. The town was originally planned in 1864, but it wasn't until 1875 that it officially became a town. Today, Weldon Spring is home to almost 6,000 people.
The town carefully blends the small town/rural atmosphere with its vast open spaces, but it even delivers convenience with MO-94, which runs through the town and features a variety of shops and restaurants along the highway. Residents tend to use this road to get to and from other areas in St. Charles County. However, if you need a set of wheels to help you get around, you should probably start searching for a Nissan dealer near Weldon Spring.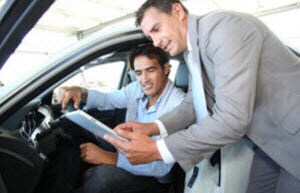 St. Charles Nissan Dealership & Inventory
You can rest knowing that there's a Nissan dealer near Weldon Spring at St. Charles Nissan. While it's convenient having a Nissan dealer a short distance away, you actually don't have to make the trip to our lot just to see what we have in stock. You don't even have to put shoes on because you can relax at home and browse for your next car on your own time by visiting our website. You can easily catch a glimpse of models like the adventurous Nissan Rogue, the stylish Nissan Maxima, or the commanding Nissan Titan along with many other exceptional models.
Making a Wise Choice
As a Nissan dealer near Weldon Spring, we know choosing your next car isn't the easiest decision to make. You need to have your wits about you. Or, you need helpful guides to provide you with clear insight and information to advise your decision.
At St. Charles Nissan, we have a library filled with research materials that you can freely use to aid you on your quest. We have detailed vehicle reviews and comparisons that give you vital information relevant to you, the driver. You'll learn about your favorite Nissan model in what it offers with its performance, features, and safety, as well as how it measures up to similar models from varying brands. By reading these materials, the right choice will be easy to make.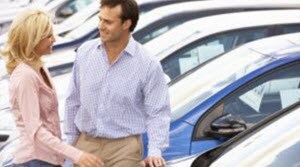 Getting the Experience
When you've read the relevant research materials to help you make your decision as to which model is right for you, you'll want to solidify that decision by checking the vehicle out up close. Of course, you'll learn even more by taking the wheel and heading out for a test drive.
While you're driving the vehicle for the first time, it will be equal parts exciting and informative. You'll get a feel for how the vehicle performs, and you'll also experience the features and materials you've previously read about. Schedule a test drive to confirm your thoughts about the vehicle and you'll know if it's right for you when you put it in park.
At St. Charles Nissan, we're always proud to serve drivers from Weldon Spring.