Warrenton is a city for all seasons. Whether there's snow on the ground or flowers are in full bloom, Warrenton still carries its quaint charm despite the weather. It features a variety of shops and restaurants, as well as easy access to the surrounding area via major roads like US Route 40.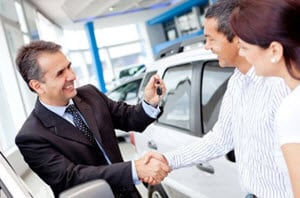 If you need a car to help you get around, you don't have to buy something sparkling and new when you've got a reliable used car dealer near Warrenton at St. Charles Nissan.
Narrowing Down Your Search
Even though St. Charles Nissan is a used car dealer near Warrenton, you don't have to stress yourself out by spending the entire day on our lot navigating through the vehicles that interest you. Instead, we encourage our drivers to get started from home by browsing our website. You can even base your search on the factors that are most important to you like make, model, year, price, mileage, and even features. Finding a used vehicle with leather seats, a premium audio system, or even navigation has never been easier.
A Difference in Used Car Shopping
As a used car dealer near Warrenton, we try to let our drivers know that we take customer service seriously. We're fully transparent when it comes to the used vehicles on our lot. We know all about the terrible used car experiences some of our drivers had, so instead of a hard sell, we listen to our drivers to find out what they're most interested in with their next car.
When you arrive at our dealership, we'll gladly show you around so you can see the latest used models to arrive at St. Charles Nissan. We'll answer any questions you have so you can better understand what the car offers. Above all else, we simply want to be helpful during your experience.
Learning Through Experience
We're happy to give our thoughts and information on the used vehicles on our lot. However, there's no better way to learn than by taking the vehicle out for a spin. As you've got your hands on the wheel and your foot on the pedal, you'll start to take notice of how the vehicle performs. You'll even get to see some of its features and styling. By the time you make it back to St. Charles Nissan, you'll know if you've found the one.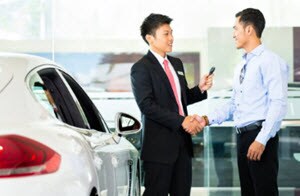 Expert Maintenance at Your Service
When you buy a used car, you'll want to make sure that you keep up with service so you can keep it lasting and performing at its best. Luckily, our technicians at St. Charles Nissan are skilled and knowledgeable. If you're ever in need of service, whether it's a routine oil change or a more involved repair or replacement, you can always schedule service with us. We'll gladly keep your vehicle in great shape.
Are you looking for a used car? Stop by and see us at St. Charles Nissan. We're more than happy to help drivers from Warrenton find the right used car.