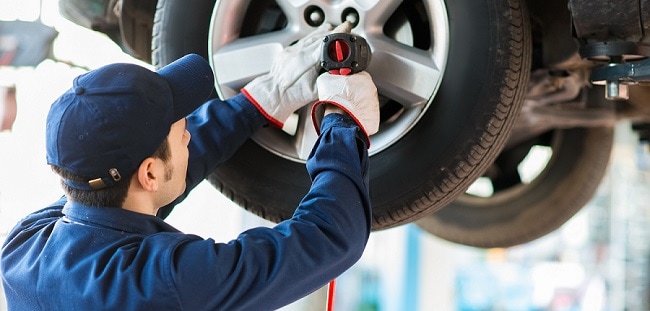 Your vehicle's tires are its contact point with the road, which makes them an important part of your vehicle's safety and performance. You may recognize the signs of severe wear and notice they need to be replaced, but how long do tires last?
Drivers in St. Charles, St. Louis, O'Fallon, and Saint Peters can learn more about the factors that impact a tire's lifespan and how to recognize signs of wear with this article from St. Charles Nissan. If your vehicle needs service now, don't hesitate to contact us today.
Factors That Impact the Lifespan of Tires
The length of time that tires last is influenced by many factors, such as the tire type, the vehicle type, and the expected tread life. High-performance tires grip the road for better handling, but this also causes the tire tread to wear down much faster than tires with lower resistance.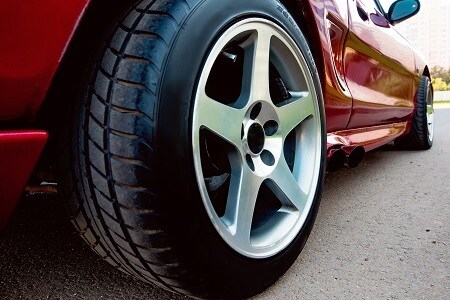 Driving a vehicle that's out of alignment can also impact your tire's lifespan and cause uneven wear on one or more tires. Driving on tires with low pressure for long periods can also cause uneven wear.
If you neglect your vehicle's tire rotation, it can have a similar effect, especially if your vehicle is front-wheel drive. In this situation, your front tires bear the majority of the vehicle's weight, as well as taking on the weight transfer with braking or sharp cornering, which adds to the front tires' wear. In these situations, a regular tire rotation can help you get the most out of your tires and ensure they wear evenly.
Common Lifespan for Tires
As you can see, many factors impact your tire's lifespan, but you should have some general guidelines for your tires. Most new tires should last 50,000 miles, but it's not uncommon to see vehicles that require new tires as low as 20,000 miles. This depends on the factors we mentioned, but it also is impacted by the quality and type of tires you choose.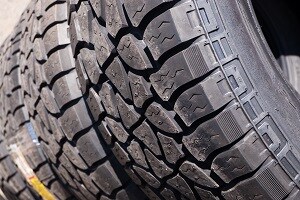 Expensive isn't always better, but when it comes to tires, you do generally get a little more worth out of a good tire. While it may be tempting to go for the cheapest option, your tires impact your vehicle's safety and performance so much that it's important to choose tires that are effective.
This doesn't mean you have to choose the top-of-the-line tire option, but you should look for features like high traction and treadwear ratings, wet traction, low noise, and ride comfort to ensure you're getting a good tire.
It's also important to remember that choosing specialty tires, such as high-performance or sport tires, will come with an expectation of higher wear and an earlier replacement than a standard tire.
Schedule Your Service Appointment at St. Charles Nissan
Of all your vehicle's systems and components, few play such an important role in your vehicle's safety and capability than your tires. Because of this, it's crucial for them to be high-quality and serviced properly. How long do tires last? It depends upon the tire, the way you drive, and whether you service them properly.
If you're in the area of St. Charles, St. Louis, O'Fallon, or Saint Peters and need a tire replacement, visit St. Charles Nissan. Call or stop by today to learn more about your tires and schedule your service appointment!