Finding the right car for your family can take you to a lot of different locations. Luckily for drivers like you in the Hazelwood area, St. Charles Nissan is here to meet your automotive needs.
As a Nissan Dealer near Hazelwood, we try to set ourselves apart from other dealerships by going the extra mile for our drivers. Even though our dealership is less than 15 miles from Hazelwood, you don't have to make the trek to get a glimpse at the many vehicles we offer.
About Hazelwood MO
Situated near where the Missouri River meets the Mississippi, the town of Hazelwood is a quiet community offering natural beauty and small-town comforts. This town offers great shopping districts and delicious restaurants, so you have plenty to enjoy while you're exploring.
Take a walk through the dense Saint Stanislaus Conservation Area located near the banks of the Missouri River. When you want to get some lunch, visit Pueblo Nuevo Mexican Restaurant. Getting around the town of Hazelwood requires a car, however, and the Nissan vehicles at our dealership are available for you.
Digital Showroom and Research Materials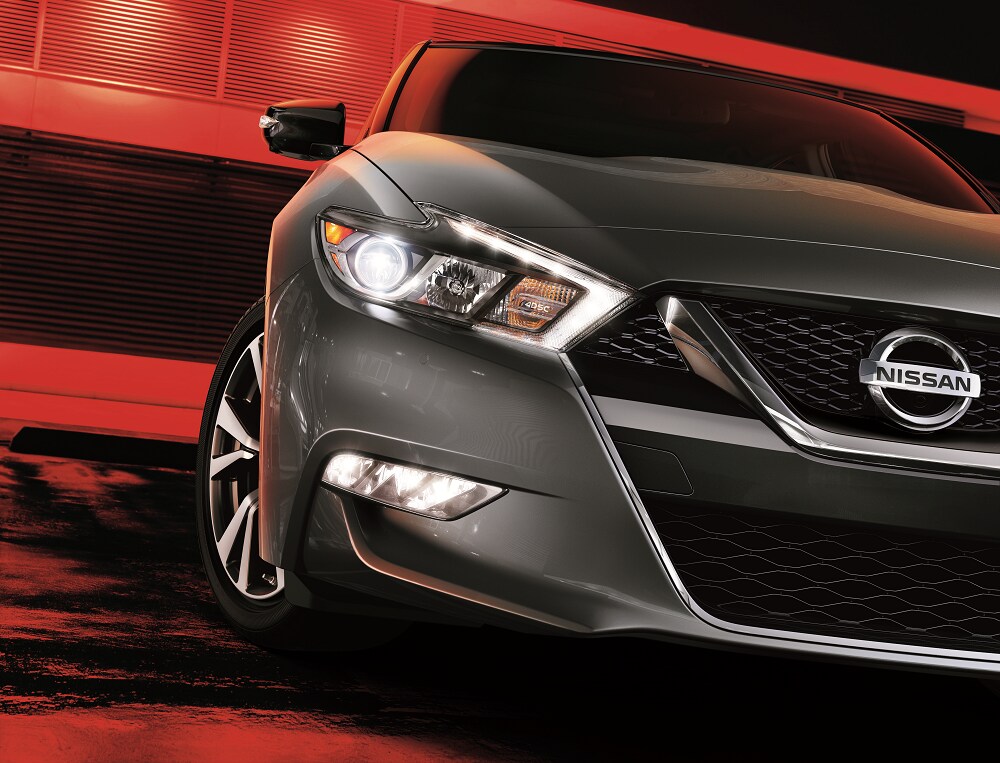 To expedite your experience finding a quality Nissan near Hazelwood, you can browse our entire vehicle inventory online. You can relax in your home while you actively search for your next car.
To make your search easier, you can utilize the filter. You can tailor your search based on models like the Nissan Maxima, Nissan Murano, or Nissan Versa. You can also search by features, color, and price.
At our Nissan dealership near Hazelwood, we understand that buying a car is a big decision that requires a lot of thought and research. To help you find the best car for your needs, we have an entire library of research materials at your disposal. Our vehicle reviews give you an in-depth look at the models we have in stock.
Our vehicle comparisons give you a good idea of how our Nissan lineup stacks up to the competition. These comprehensive articles place models from our inventory next to similar models to show you their similarities and, more importantly, their differences. This will give you a better idea of what's out there and what to look for with your next vehicle.
Helpful Staff and Expert Service
After you've done your research and you have a couple of models in mind, you'll want to stop into our dealership. When you arrive at our Nissan dealership near Hazelwood, you'll be greeted by a member of our sales team. They'll happily answer any questions you have and point you in the right direction.
We will go over the various trim levels, so you know how they differ in features. When you're ready, they'll set you up with a test drive. That way you'll get to see how the vehicle handles on the road with you in the driver's seat.
A Convenient Nissan Finance Team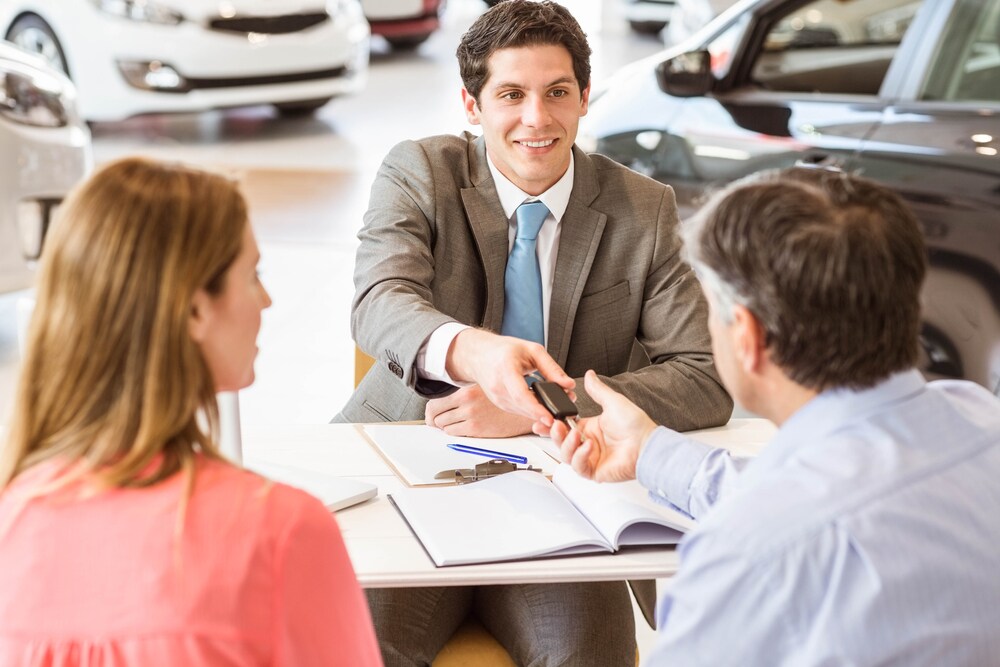 To help you leave our lot feeling as satisfied as possible, we offer a finance team to help you find the perfect auto loan. The team at our dealership is dedicated to helping you find the best deal, so you can leave our lot with a vehicle you'll look forward to driving.
If you want to come into our dealership with confidence, fill out a Nissan finance application on our website. Our Nissan dealership offers Hazelwood drivers the option to get pre-approved for an auto loan. When you come to us already approved, leaving our lot with a vehicle you'll love is quick and easy.
The Benefits of Buying and Leasing
While you're looking at buying a vehicle, a couple of finance options will likely be on the table: buying and leasing. Both options have their pros and cons and so many people will find that one option suits them better. It's important for car buyers to know which options are best for them so they can leave our lot as satisfied as possible.
Buying is the standard method of taking home a new car. This is a fairly simple option, you purchase the car for its full value. Typically, when a person purchases a vehicle, they take out an auto loan. This means that you pay the car off gradually over a series of monthly payments. However, buying can often mean high monthly payments, here's where a lease comes in.
When you lease a vehicle, you sign a contract that says you may drive the car for a few years at a reduced monthly fee. This is a great option for commuters looking to take home a newer car at a greatly reduced monthly rate. Leasing does however, come with mileage restrictions and limited time with the vehicle.
Introducing Our Comprehensive Nissan Service Team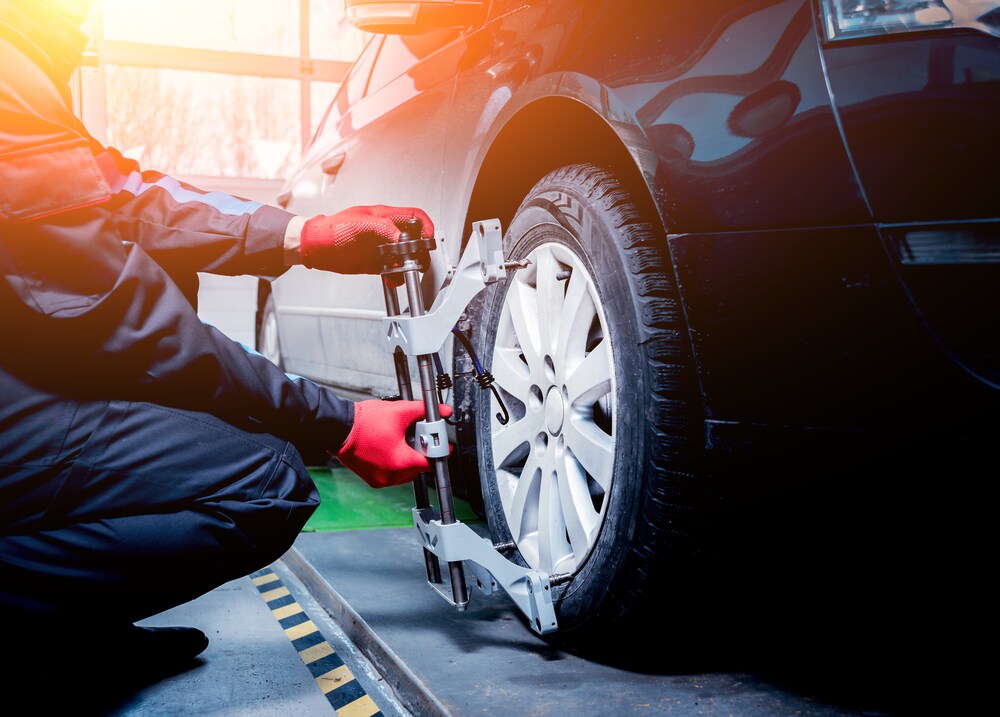 When you purchase a vehicle at our dealership, just know that we're here to help you keep your vehicle up to speed. Our team of certified technicians work hard to keep your vehicle performing at its best for the years and miles.
We can set you up with official Nissan components, so you can feel confident that your vehicle is in the best condition possible. When you use official manufacturer parts, you use components that were designed with your model in mind. The Nissan parts at our Nissan service center will keep your car driving nice and smooth.
Plus, if you're a DIY enthusiast looking to purchase a specific part for your vehicle, we can help with that too. Our available parts department is great for drivers who want to order a specific component for their vehicle to keep it well maintained.
Come Visit Our Nissan Dealership near Hazelwood MO
Our dealership is located at 5625 Veterans Memorial Parkway in St. Peters. To get here from Hazelwood, just head west on I-270. Then merge onto I-270 South and take exit 20A-20B to merge onto I-70 West. Take exit 225 and turn left onto Cave Springs. Make a right onto Veterans Memorial Parkway and you'll see our dealership on the right.
At St. Charles Nissan, we're proud to be the go-to Nissan dealer near Hazelwood. Contact us to schedule a test drive today!