Our St. Charles Nissan dealer near St. Charles, St. Louis, O'Fallon, and Saint Peters created this Nissan library of maintenance schedules for you, as a way to help keep your vehicle in great shape for as long as possible.
If you believe your vehicle needs service, just find your model on this page, click on the link, and read through the schedule. Afterwards, contact us to schedule maintenance work.
Nissan Altima Maintenance Schedule
Nissan Frontier Maintenance Schedule
Nissan Maxima Maintenance Schedule
Nissan Murano Maintenance Schedule
Nissan Pathfinder Maintenance Schedule
Nissan Rogue Car Maintenance Schedule 
Nissan Titan Maintenance Schedule
Benefits to Reading These Maintenance Schedules
To ensure the longevity of your automobile, you'll need to have it thoroughly inspected in regular intervals. There are many ways this is done, which is why it helps to go through the appropriate maintenance schedule for your Nissan model.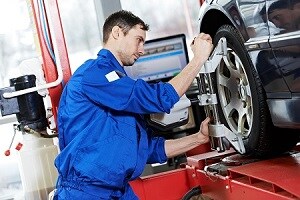 Once you reach a certain number of miles on your vehicle (anywhere from 10,000 miles all the way up to 100,000+ miles), you'll need to get specific type of work done, like:
Replace the engine oil and filter.
Rotate the tires.
Inspect the airbag system.
Check the brake fluid and power steering fluid and replace, if necessary.
Each mileage mark requires different services, so you'll need to read through the maintenance schedule to see exactly what you need done on your vehicle.
Bring Your Car in for Maintenance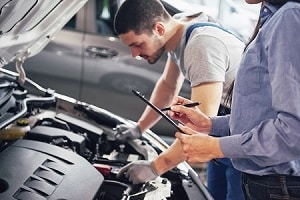 After reading through your Nissan model's maintenance schedule, bring it to our service center to get it looked at. Our certified technicians have years of experience working in a state-of-the-art center to get your car, SUV, or pickup truck in tip-top shape.
They have the skills and knowledge to work on every inch of your car, and use only genuine parts to get it in like-new condition.
Before you bring your car in for service, either give us a call or schedule an appointment online. Fill out some information about yourself and your vehicle, and we'll get back to you as soon as possible to confirm the best date and time for you.
Get Maintenance Done on Your Nissan Model Today!
If you believe your vehicle needs service, find it on the list of maintenance schedules on this page. After reading through it, schedule a service appointment at St. Charles Nissan, and we'll get you back on the roads of St. Charles, St. Louis, O'Fallon, and Saint Peters as soon as possible.